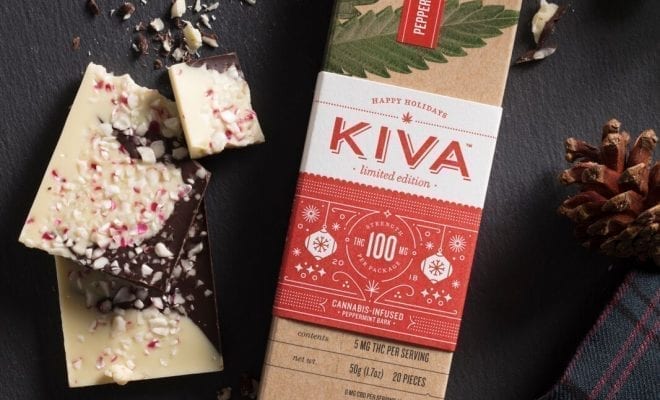 Entertainment & Events
Hottest Holiday Entertaining Trends of 2018
By
|
Spice up your holiday traditions with some trending entertaining options fresh for 2018. Whether you're having a big family dinner or a mistletoe-laden holiday party, think about what will make the event fun for your guests — and most importantly, fun for you to host.
Cannabis Peppermint Bark
Since 2018 is the first year that recreational marijuana is legal in California, serve up some holiday inspired edibles at your party! Kiva Confections Peppermint Bark is made of marijuana-infused dark chocolate topped with white chocolate and crushed peppermint candy. The bar is 100mg which is perfect to serve a group of about 20 of your friends. You can find the peppermint bark along with other festive holiday edibles at Torrey Holistics.
Address:
10671 Roselle St #100,
San Diego, CA 92121
Website:
https://torreyholistics.com/menu/
Rosemary Tree
Instead of getting a traditional pine Christmas tree, opt for a fragrant living rosemary tree! Several Christmas tree lots around San Diego carry them, including the Pinery in Mission Valley, simply pruning the rosemary bush into a tree shape. Rosemary trees smell amazing and since they are sold potted, you can keep them long after the holidays are over. While you're entertaining, you'll always have fresh rosemary on hand to cook with or use in cocktails.
Unexpected Holiday Cookies
The Cravory is known for the creative flavors, and the holidays are no exception. Leave the baking to the experts and Santa might appreciate his cookies enough to leave a little something extra under the tree. Festive flavors this holiday season include Eggnog cookies with nutmeg and ginger, Gingerbread cookies with Turbinado sugar, and Cranberry Fruitcake cookies with cinnamon dried cranberries and white chocolate chips.
Frosé
With our mild climate in San Diego, you can serve up summer's hottest frozen cocktail trend over the holidays – Frosé. Here is my go-to recipe for making Frosé at home:
1 Bottle 14 Hands Rosé
2 Tbsp grenadine
4 cups ice
4 cups frozen strawberries
1 lemon, freshly juiced
Instructions:
Combine all ingredients in blender and process until smooth.
Pour into glasses and enjoy, or set in the freezer for an hour to freeze for a thicker consistency.