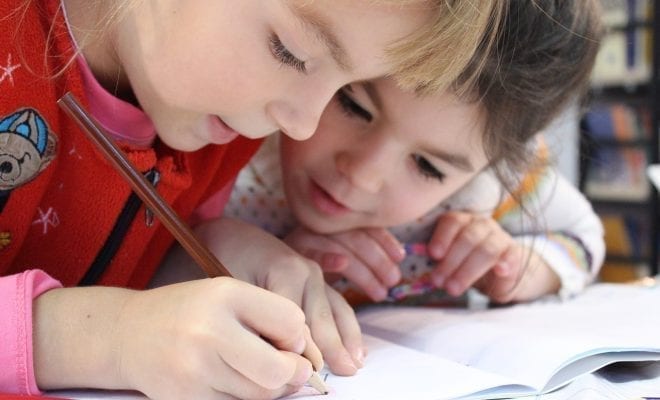 Entertainment & Events
Field of Dreams: BBBS Gourmet Dinner Benefit for Children
By
|
On October 18th, 2018, the 56th annual Gourmet Dinner will be held to benefit Big Brothers Big Sisters of San Diego County, with this year's theme being dubbed, 'Field of Dreams'. The evening will commence with a sumptuous seafood cocktail party followed up with a ballroom-setting feast and after-party. The celebration following the Gourmet Dinner will include drinks, cigars, live music, and a great time for all participants.
Agenda for the evening
This event is one of the most well-attended and well-appreciated galas annually in San Diego, and for good reason. Every year, an evening agenda is arranged for maximum entertainment and enjoyment of everyone in attendance, and this year is no exception. The festivities kick off at 5:30 p.m. with seafood appetizers, at the same time, that a hosted Silent Auction will be conducted, with at least 50 prime items being awarded to the highest bidders. Mobile bids will also be accepted, so bidders need not be physically present for the action.
At 7:00 p.m., the Gourmet Dinner itself will commence, while a Live Auction gets underway. This Live Auction promises to provide winning bidders with 10 once-in-a-lifetime experiences. During the evening, special honors will be extended to this year's Person of the Year, Tom Seidler of the San Diego Padres, who is Senior Vice-President of Community & Military Affairs for the Major League Baseball organization. Former professional baseball player and Padres broadcaster, Mark Grant will do hosting duties for the program, keeping guests informed and entertained throughout the evening.
The After-Party will begin at 9:30 p.m., and will feature cigars and cocktails for participants, as well as live music by the talented Ryan Hiller to enhance the party atmosphere.
Big Brothers Big Sisters
This non-profit organization has a long history of providing support for children in need of mentoring and guidance in life, with 57 years of great work in the San Diego area, and over a century of similar work on the national scene. Big Brothers Big Sisters is the nation's largest and most successful mentoring organization, bringing together mentors (affectionately referred to as 'Bigs'), and children in need of that mentoring ('Littles' of course).
In towns and cities all across this country, such monitored matches are coordinated by the organization for children between the ages of 7 and 18. The relationships which are formed between mentors and youngsters often have long-lasting impacts on the lives of children, helping them to develop as good citizens of their communities, and to enjoy meaningful and successful lives, long after the positive influence from mentors.
Ticketing and table benefits
Tickets for the event are $450 for a single person, Corporate Tables are available for $6,000, and Premium Tables can be had for $10,000. The Corporate Tables include 10 seats, with on-screen acknowledgment during the presentation, a half-page advertisement in the event program, and signage at the table, which identifies your business name and acknowledges your corporate sponsorship.
The Premium Table registration includes all of the same benefits as the Corporate Table, with the additional perk of seating the 10 participants in the first or second row of the ballroom event. That in turn, includes complimentary top-quality wine for everyone, along with $250 in Live Auction funds. Along with valet parking passes, members will also receive Premium Sponsor recognition in the San Diego Business Journal. At the entrance to the ballroom, there will also be a sign identifying table members as being Premium Table Sponsors.
This is a beloved event each year, always providing a great time for attendees, and it could hardly be for a better cause, benefiting the youth of the San Diego area.