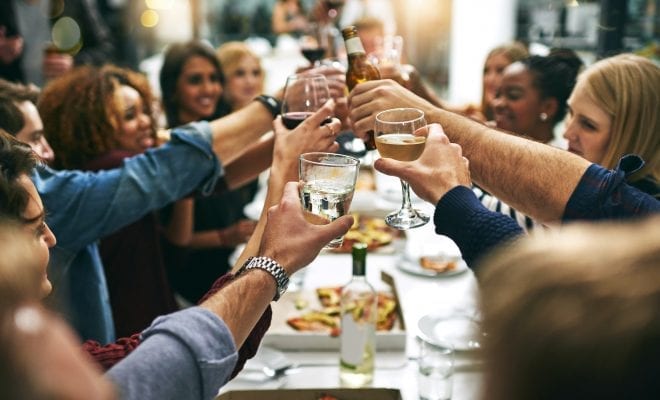 Entertainment & Events
5 Reasons Why Restaurant Week is the Time to Dine
By
|
Calling all friends, families, foodies, and fanatics alike- The most delicious week of the year is back to kick off 2020 and promise a New Year filled with flavor! The 16th Annual San Diego Restaurant Week returns Sunday, January 19th, through Sunday, January 26th, to take your taste buds on an edible extravaganza like never before. (And yes, it is just as good as it sounds.) Find out why San Diego Restaurant Week is the time to dine with over 150,000 fellow diners!
Switch up your style
With over 160 participating restaurants spanning across the county from the South Bay to East County and to the borders of Oceanside and Fallbrook to the north, Restaurant Week is the perfect time to explore the diverse and thriving food culture of San Diego! Branch out from your regular restaurant routine and take this 8-day opportunity to try a new restaurant or type of taste in your area.
Devour the 8-day deals
Though these restaurants are readily available to your appetite all year long, this foodie-favorited week offers an exclusive experience solely for Restaurant Week-goers. For 8 days only, restaurants throughout San Diego County will offer exclusive prix-fixe menu options to introduce you to some of the best California-based cuisine you can find. Choose between three-course prix-fixe dinner menus for $20, $30, $40, $50 or $60 per person and/or two-course prix-fixe lunch menus for $10, $15, $20 or $25 per person. Make your stomach and your wallet happy!
Life is better when paired
Discover a unique combination of deliciousness to take your palate on a mouth-watering journey throughout Restaurant Week! Wine AND dine during your meal with carefully selected wine pairings that add the perfect touch to your Restaurant Week meal. Curated to highlight the flavors in each dish, these pairings are a great way to elevate your dining experience. 
Eat, Laugh, and Share! 
What better way to re-connect with family and friends than with scrumptious courses and good conversation? San Diego Restaurant Week was created to unite loved ones over a common mix of hunger and curiosity. Treat yourself to an experience that extends far beyond the dinner plate as delicious food sets the scene to eat, laugh, and share! From appetizer, to entrée, dessert and libations, life is delicious!
Create a culinary roadmap!
Feeling hungry, but can't quite put your finger on what you're craving? Check out the San Diego Restaurant Week website to browse menus, view galleries, bookmark your favorite hot spots, and make reservations! Utilize the search and map functions to sort restaurants by neighborhood, price range, or cuisine type!
Dine deliciously at over 160 participating restaurants offering three-course prix-fixe dinner menus for $20, $30, $40, $50 or $60 per person and/or two-course prix-fixe lunch menus for $10, $15, $20 or $25 per person from Sunday, January 19th through Sunday, January 26th