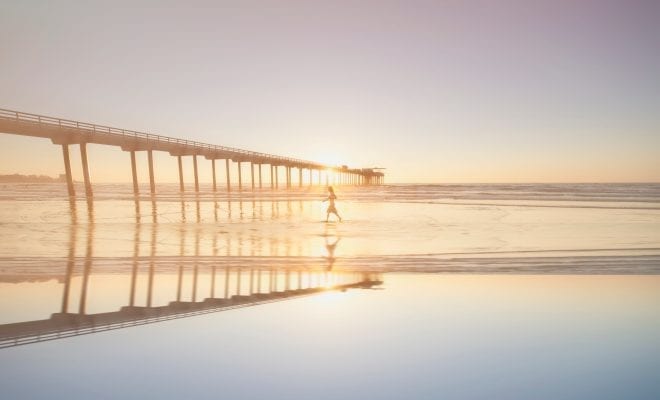 Entertainment & Events
20 Free Things to Do in San Diego
By
|
Just because you're on a budget doesn't mean you can't have some fun in San Diego. There are plenty of fun and free things to do in San Diego, so we've compiled a list of them all so you can have a exciting filled weekend that is easy on the wallet.
1. Visit San Diego's historic Gaslamp Quarter, and explore the 16 ½ blocks of renovated Victorian architecture found along the streets.
2. Explore Balboa Park and the beautiful scenery and the incredible Spanish Colonial Revival architecture. Here you can enjoy free park tours, public concerts, gardens, and stargazing. Select museums offer free admission to San Diego students on Tuesdays.
3. Have a picnic at Mission Bay Park, where there is plenty of room among the 4,600 acre to run around and play games
4. Take a drive on the 59-mile Scenic Drive that will have you adventuring through neighborhoods and along the beautiful coastline.
5. Hike through Mission trails Regional Park, where you can explore the park's 40 miles of nature and developed trails.
6. Visit the Anza-Borrego Desert State Park, where you can experience the natural beauty of this stunning desert landscape.
7. Check out the Museum of Contemporary Art at both the Downtown and LA Jolla locations, which are free on the third Thursday of each month from 5:00 – 7:00 PM.
8. Go for a beach bonfire at one of the stunning beaches of San Diego, including La Jolla Shores, Ocean Beach, Coronado Beach, Mission Beach, and Moonlight Beach.
9. Explore the diversity of the La Jolla Cove, where you can scuba dive or snorkel in some of the most pristine clear waters in all of San Diego.
10. Visit the Chula Vista Elite Athlete Training Center in South Bay for a free tour of the spectacular 150-acre facility. Formerly the U.S. Olympic Training Center, this facility is the training grounds for some of the best athletes in the country.
11. Visit the Self-Realization Fellowship Meditation Garden in Encinitas, where you can take in the beautiful scenery, making it perfect for a peaceful and reflective experience.
12. Walk through Chicano Park, where you can take in the gorgeous street art and murals that display the rich history and culture of Barrio Logan.
13. Take a stroll through San Diego's Old Town, where you can see historical landmarks like the Whaley House and El Campo Santo Cemetery.
14. Come out to the Children's Pool in La Jolla, where you can see tons of sea lions and seals.
15. Sunset Cliffs provide some of the best beach scenery in all of San Diego. Try climbing down a bit to explore the many tide pools full of marine life.
16. Take a hike through the Torrey Pines reserve, where you'll see some amazing views of the ocean.
17. Head out to one of the many farmer's markets that take place around San Diego, where you'll find fresh produce, arts and crafts, and live performances.
18. Take a walk across the Spruce Street Suspension Bridge in Bankers Hill, which dates back to 1912.
19. Soak in the sun at the San Diego Waterfront Park, where the kids can play in the interactive fountains.
20. Check out one of the many summer concerts that take place throughout San Diego.