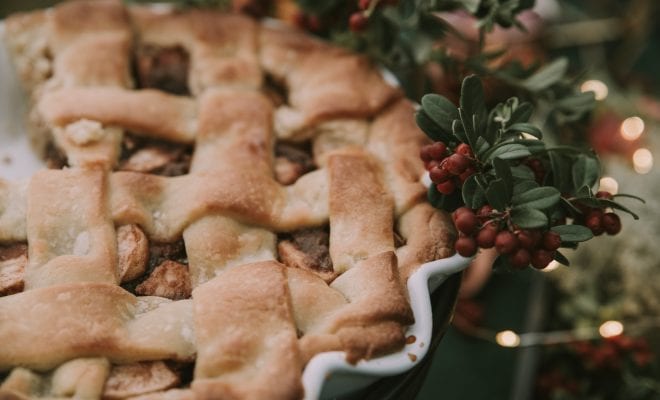 Entertainment & Events
15th Annual Mama's Pies Thanksgiving Bake Sale Kicks Off
By
|
The holiday season is coming up fast, bringing with it the time for giving back. Mama's Kitchen works year-round to fight against hunger and illness, improving the lives of local women, men, and children. They'll be ringing in the season with their annual Mama's Pies Thanksgiving Bake Sale, an event that will help raise funds for Mama's Kitchen.
Mama's Kitchen is a community-driven organization that helps provide nutrition services to San Diegans that are vulnerable to hunger due to HIV, cancer, or other critical illnesses. "Our annual bake sale is a time-honored tradition that gives community members from around the region an opportunity to give back to our neighbors in need," said Alberto Cortés, executive director of Mama's Kitchen. "Whether you're purchasing a pie, making a donation or volunteering for pie delivery, every hand up counts. During the holidays and year-round, everyone is entitled to nutritious food to help fight their battles, and that's what Mama's Kitchen strives to accomplish every day."
The bake sale brings more than two dozen of San Diego's best pastry chefs together, to donate 4,000 traditional Thanksgiving pies. Mama's Kitchen hopes to raise $150,000 during this six-week pie sale to help fund the organization's goal of providing 51,000 meals to those in need.
Mama's Kitchen has been in the fight against hunger for 30 years, providing critical nutritional services to those who are in need of proper food. Starting as a volunteer response to the AIDS epidemic in the 80s, Mama's Kitchen has grown into one of the biggest proponents of providing medically-tailored nutritious meals free of charge to people vulnerable to hunger due to critical illnesses.
"I have been with Mama's Kitchen for 20 years and have seen this organization evolve," says Cortés. "But what makes Mama's Kitchen truly unique is that we have never forgotten our roots and remain true to our mission. We may have grown, but our vision remains the same: to build a community where individuals with critical illnesses are no longer vulnerable to hunger."
Sales will continue through Nov. 24, with pie flavors including pumpkin, traditional apple, pecan, and Dutch apple. Pies are $25 each, and can be purchased from one of 20 different sites across San Diego. Whether you want to buy one of these delicious pies, or just want to get into the holiday spirit and donate to a just cause, head over to www.mamaspies.org for more information.