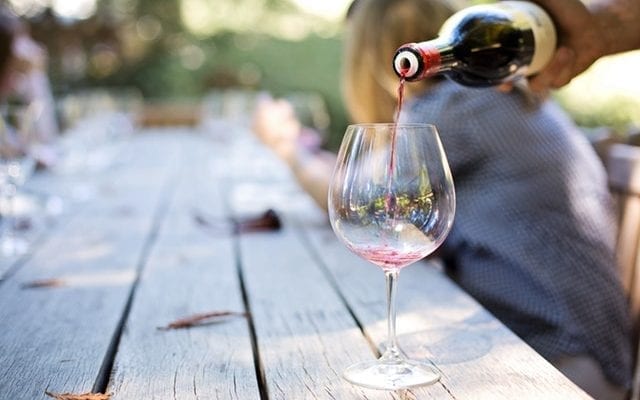 Drinking
Wine Wednesday in San Diego
By
|
With Wednesday being near the top of the hill with the weekend just on the other side, some of us are looking to get a head start by enjoying some wine on the ubiquitous Wine Wednesday. Here are some of the best deals around San Diego where you can indulge your inner vino and not break the bank.
This cozy little bar/restaurant offers a nice patio seating area and is great for intimate after-work or end of the day drinks. This atmosphere is super laid back and is a popular spot for the locals. With a fantastic selection of bistro style food, Zel's offers bottles of wine at half-price on Wednesday, making for a perfect way to unwind after a long day.
Located in the Sheraton Carlsbad, Twenty/20 offers a half-off wine promotion every Wednesday, with a rotating selection every week. You must purchase one entree per table to be able to qualify for the deal, but the food there is exquisite and will pair well with whatever wine you select.
Ever wanted to try premium wines without having to spend a fortune on the bottle? Well, Splash Wine Lounge has you covered, using the latest Italian technology that allows you to sample each of their wines with a quick 1 oz pour while still keeping the rest of the bottle fresh. Every Wednesday, they have happy hour all night, with select glasses only $6.
If you want the full-on experience of a wine Wednesday complete with wine and food pairings, then Wet Stone is where you should be. Their Hump Day Wednesday deal includes a three-course meal with wine pairings for just $28 per person.
This intimate wine bar located in the Heart of Hillcrest offers "Backroom Wednesdays" where they select three bottles from their specialty rare wine room, and offer $17 flights. This is a great way to try out rare and special wines at a low price.
This quaint wine bar located in Little Italy has just the quiet vibe you're looking for after a long day. Their Wine Lvrs Wednesday deal includes 30 percent off bottles, and features a wide selection of whites, reds, and rose.
One of the selections for Eatery's Most Beautiful Restaurants in San Diego, Cafe Chloe in East Village serves fantastic bistro classics alongside a variety of boutique wines. Every Tuesday and Wednesday, they offer their reserve bottles at half-off, so head over their to enjoy a meal and a few glasses on their lovely outdoor patio.
Located in La Jolla, this wine bar has exceptional views of the ocean and the cove, and a half-off all wine glasses on Wednesdays. Their staff of extremely knowledge servers can recommend wines for you based on your preferences. Along with their many olive-oil inspired dishes available to snack on, an evening here will charm you with its rustic atmosphere.
Their Summer Wine Series is a one-of-a-kind tasting experience where you can enjoy the golden hour and the energetic sights and sounds of the Pacific Beach boardwalk. Get ready to swirl, sip and repeat because this series will continue every Wednesday evening at 6 p.m., from June 20 – September 12. Learn about different vintages and varietals from prominent vineyards and wine professionals on the Tower Deck. Tickets are priced at $25 per person and can be purchased here. Enter to win 2 tickets to any night here.