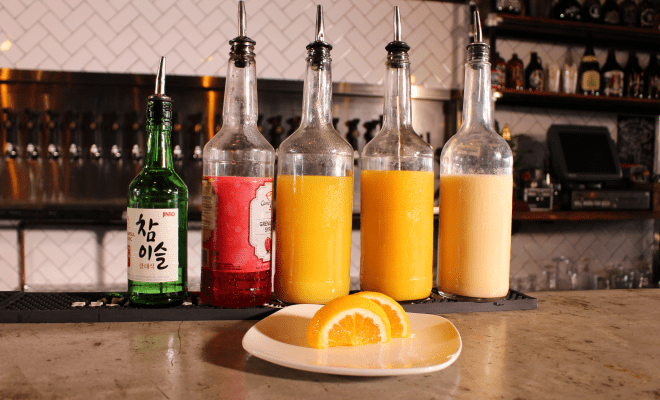 Drinking
Thirsty Thursday – Melted Popsicle From Common Theory
By
|
Happy Thirsty Thursday, San Diegan's!
In an effort to provide our readers with the best new finds and trends in San Diego, we continue to work with some of the most sought after mixologist's in the area. This week in our Thirsty Thursday series, we continue to work with Cody from Common Theory Public House to learn how to make the sweet, sweet Melted Popsicle.
Stop by the restaurant to try this creative cocktail, or watch the video below for the full recipe.
The Melted Popsicle is the sweetest drink that Common Theory Public House features on their cocktail menu. The tangy drink contains a yogurt beverage, orange juice, pineapple juice, pomegranate grenadine, and of course, Soju.
He starts by adding four ounces of Soju, followed by the yogurt beverage which gives the drink a creamy consistency. He then adds equal parts pineapple juice and orange juice, stirring the drink for 10 to 15 seconds, followed by a full glass of ice.
To give the drink its signature Melted Popsicle look, he floats in the pomegranate grenadine which gives the drink a colorful yellow and pink look. Garnished with an orange slice, this drink is perfect for hot days or a night out with friends.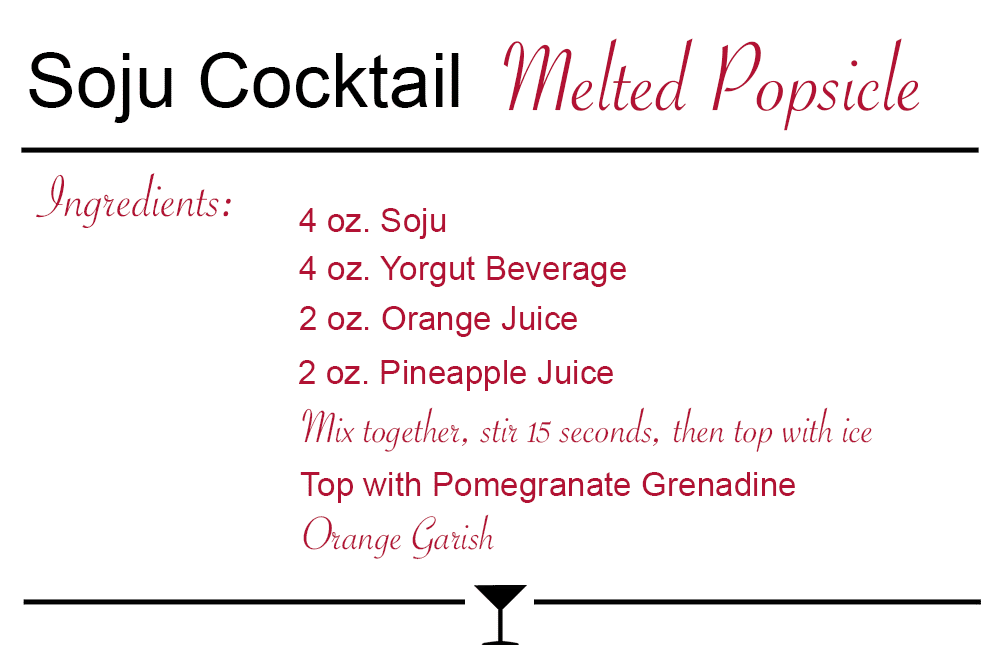 This drink is easy to craft at home and your guests will be in awe of this sweet, colorful beverage. If you're feeling lazy, stop in to see Cody at Common Theory Public House. Tell us what you think of the Melted Popsicle and show us your at-home creations!
Until next Thirsty Thursday, San Diego.