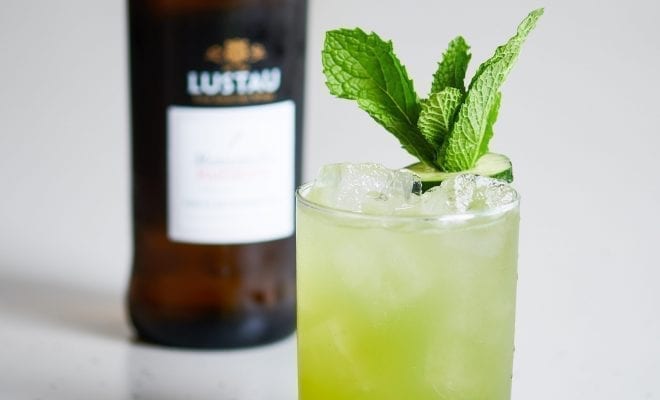 Drinking
Thirsty Thursday: Iron Maiden
By
|
Looking for a spot to escape the heat? Head up to CLARA, a dining and drinking oasis located in the Carlsbad Village Faire.
The trendy and inviting spot takes pride in serving bites made from local, farm-fresh ingredients and one-of-a-kind craft cocktails. Many of the sips at CLARA at made with quality spirits intertwined with uniquely balanced fruit combinations, such as the Iron Maiden. The blend of sherry, cucumber, mint, lime juice and seltzer is oh-so-refreshing.
The fresh flavors don't stop there – head over to the Carlsbad eatery during happy hour to enjoy phenomenal flatbreads and spectacular snacks. They really up the ante on happy hour bites. Skip the typical greasy fried stuff, and feast on the fresh side of things like their Cauliflower Tacos made with jicama slaw, avocado moose, and cotija cheese, or their Shrimp & Grits. Specials also include $6 draft beers and $5 house wines.
Tanks to bartender Lenny Mugemancuro, you can make their famous summertime sip at home! The Iron Maiden is perfect for any pool party or backyard cookout, this is one drink your guests are sure to love.
Iron Maiden
Recipe courtesy of Bartender Lenny Mugemancuro at CLARA
Serving size: 1
Ingredients
2 oz Lustau Manzanilla Sherry
1 oz cucumber/mint syrup
.75 lime juice
Splash of seltzer
Instructions
Combine all ingredients into shaking tin and fill with ice
Shake vigorously, strain into double rocks glass filled with ice and top with soda
Garnish with cucumber slice and mint sprig