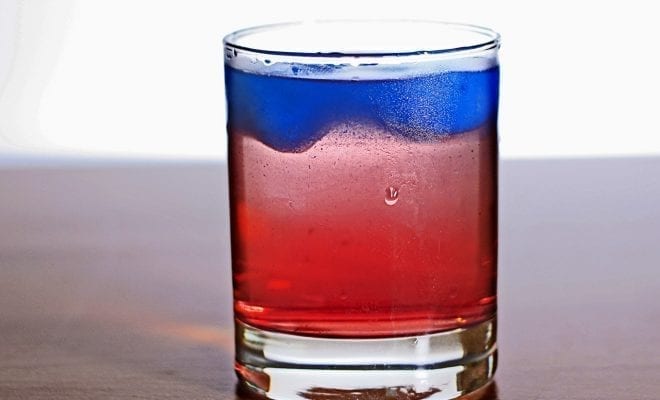 Drinking
Thirsty Thursday: Comic-Con Cocktails
By
|
Thousands will be gathering in the Gaslamp district of San Diego for the annual Comic-Con festival. Downtown will be filled with everyone's favorite sci-fi heroes and villains. People of all ages look forward to this celebratory event and travel far and wide to attend this weekend. Comic-con first started back in 1970, and now almost 50 years later, the entire city of San Diego is getting in on the action. Comic-con has grown from a gathering of comic book fans to an exhibition of art, fandom, literature, cos-play, and so much more. Plus, many of the famous actors and actresses who played these characters on the big screen will be attending the convention as well, so keep your eyes peeled for celebrity sightings. To get into the spirit of the shenanigans and otherworldly creatures, some of San Diego's best restaurants crafted one-of-a-kind cocktails. Join in on the fun by checking out these out of this world drinks available all weekend.
Channel your inner superhero at this Gaslamp District hot spot, where the cocktails are inspired by all the best cape-wearing characters. Right in the heart of the madness, Searsucker rolled out nine special cocktails for the weekend-long event. Sip on the Star-Lord, the official cocktail of Comic-Con, made with Pimm's #1, bruised basil, pressed lemon, and pickled carrot Extra Special Sipsmith Gin. Crawl your way through the weekend with the Spiderman made with house-infused strawberry jalapeño tequila, lime, and agave. The CaptainAmerica cocktail is made with old forester bourbon, old-fashioned syrup, orange bitters, and angostura paloma. Get in the spirit with Thanos cocktail made with rancho alegre tequila, pamplemousse liqueur, grapefruit juice, lime, and soda. The Groot contains sazerac rye, carpano antica, and angostura. Cheers with the Black Panther, made with Maker's Mark Bourbon, blackberries, mint, and lemon. You can also boom, smash, and ka-pow with superwomen beverages like The Wasp made with El Silencio Mezcal, peach, lime, and terragon or the Black Widow made with house infused red wine, peach schnapps, triple sec, and fresh fruit. The Gamora is sure to have you grinning, it is made with cucumber gin, bruised mint, lime, and soda.
Get into the spirit of things by trying these two cocktails themed for the special occasion. Both of the cocktails will be available at the Plaza Bar inside the hotel and on the rooftop pool deck during Comic-Con week. Fine, I'll Do It Myself was inspired by Thanos' quote from the ending scene in "Avengers: Age of Ultron". The cocktail is made with Blue Ice Potato Vodka, Chambord, Yellow Chartreuse and Citrus.
Say hello to Mr. Glass, inspired by the upcoming American superhero horror-thriller film written, "Glass" coproduced and directed by M. Night Shyamalan. This cocktail is made with Nolet's Silver Gin, Aperol, Green Chartreuse, Cherry Bitters, Champagne Float and Egg Whites.
Carnitas' is taking on Comic-Con once again with themed cocktails all weekend. the Embarcadero Snack Shack will be serving up The Hammered Hulk made with Malibu, vodka, blue curacao, Midori, and topped with a splash of pineapple and Sprite. Fuel your fantasies with the Mother of Dragons made with gin, lime juice, simple syrup and dragon fruit. Plus, there will be Carnitas' coloring books, an employee costume contest and they will also be giving away free fries for those who show up to the Shack in costume.
Welcome to "Bootrock"! Escape the heat and enjoy this refreshing twist on the margarita – made with a locally brewed IPA. The Bamm Bamm cocktail is made with Blanco Tequila, orange liqueur, lemon juice, agave, Resident Brewing IPA, and topped with a lemon wedge. After a long hot day in the San Diego sun, cool off with this refreshing summer drink.