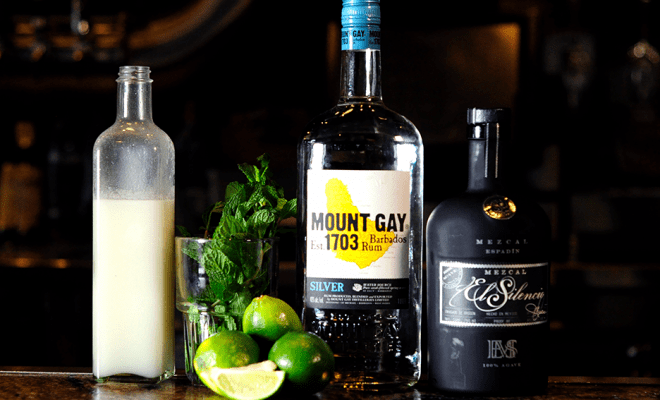 Drinking
Thirsty Thursday: A Coconut Mojito From barleymash
By
|
Since it's the best day of the week, Thirsty Thursday, SD Entertainer is back at it again featuring another restaurant (and bar) for you to try out. barleymash, located in the heart of Gaslamp quarter, is a lively restaurant with unique beverages to kick off summer the right way. We were lucky enough to meet with bar manager, Chris, and get a taste of one of the most popular drinks at the restaurant.
Chris took us through the process of how to make their Coconut Mojito and it was not only delectable, but also so easy to make that you can even create the drink in the comfort of your own home. The ingredients in the drink are the house coconut cordial, fresh mint and lime, and Mount Gay Silver or to add a little bit of a smoky alternative, use El Silencio Mizcal.
You first take a little bit of the fresh lime juice and then make the house coconut cordial and add two ounces of silver rum to the concoction. You then add a couple of the mint sprigs and shake the mojito, and then pour it over the rocks. To complete your beautiful and tasty beverage, garnish the drink with some mint sprigs.
Chris told us, "anybody that goes coco for coconuts, people that love summer cocktails, people that love rum, this is a great drink." We completely agree with Chris and recommend that you try this delicious drink for yourself. If you don't want to make it at home, go to barleymash so Chris can make it for you himself. He also serves the drinks in a trendy goblet lapse, so make sure to go with friends and family and enjoy the whole experience.
Try out this recipe at home and/or visit Chris at barleymash to try this specialty cocktail. Also, check back for more Thirsty Thursday cocktail segments in the near future for more make-it-at-home recipes from the most advanced mixologists in San Diego.