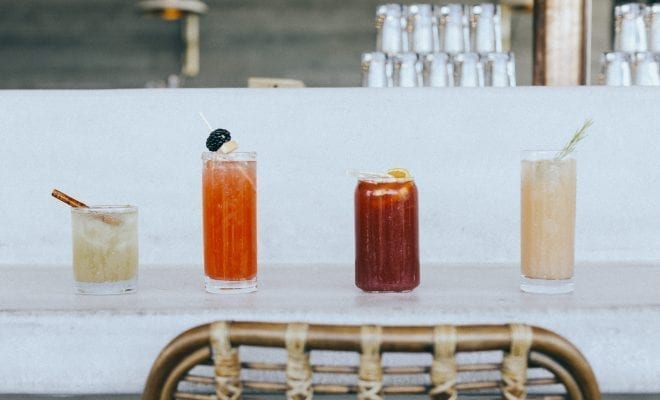 Casero Taqueria. Photo Credit: Diana Sciacca
Drinking
Don't Tequila My Vibe on National Tequila Day
By
|
Say what you will about it…everyone has an opinion about tequila. It's hard to deny that tequila has been there through the best of times and the worst of times and because so, it's only right that we raise a celebratory glass on July 24th for National Tequila Day! Check out these San Diego destinations where you can sip on fun and festive tequila cocktails.
Carlsbad's Casero Taqueria has an inventive specialty cocktail menu that incorporates the flavors of Mexico, heavily focusing on tequila and mezcal spirits. The Natividad cocktail combines Mi Campo Reposado Tequila, Fermented Pineapple Rind, Cinnamon, Piloncillo, and Nutmeg.
Quite easily a tequila hotspot, Oceanside's Jalisco Cantina is serving up endless tequila varieties. You name it, they've got it! Try one of the signature margaritas such as the Agua Melon which features Blanco Tequila, watermelon, red bell pepper, rosé syrup, citrus, black pepper and salt. Interested in just the tequila without all the extra ingredients? Jalisco also has an impressive lineup of the Tequila Flights, so you can sip and savor to your heart's content.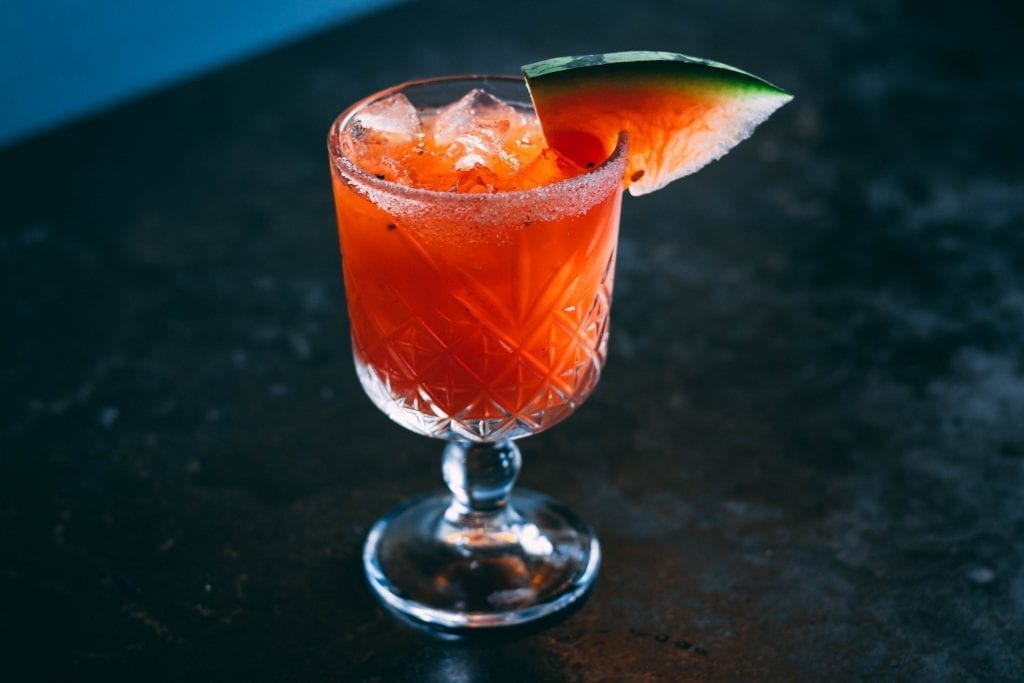 East Village's WhipHand is known for more than just beer, as Beverage Director Rob McShea is crafting some signature cocktails with intriguing names to match. For National Tequila Day, try the Ghost Ride! This tequila-based cocktail made with ancho reyes, agave, citrus, fresh watermelon and mint, paired with WhipHand's seasoned Lemon Pepper chicken wings, will leave you wanting more.
Thoughtfully sourced and creatively cultivated, CLARA is providing savory food and creative craft cocktails to locals and visitors alike. Located in Carlsbad, this trendy restaurant's cocktail menu is full of refreshing gems such as The Rambler's Daughter. A blend of tequila, fino, raspberry, cucumber, lime and seltzer, this beverage is a refreshing way to celebrate such an iconic national holiday.
Mission Beach's Sandbar is shaking up the cocktail scene with their Mission Beach Melon Margarita! Fresh and fruity, this sip is made with Herradura Double Barrel Reposado Tequila, a liquor exclusive to Sandbar and chosen by the staff at the distillery. Mix in the Licor 43, Cointreau Noir, agave nectar, fresh lime juice, watermelon and cucumber, and you've got a drink that is sure to excite all tequila lovers.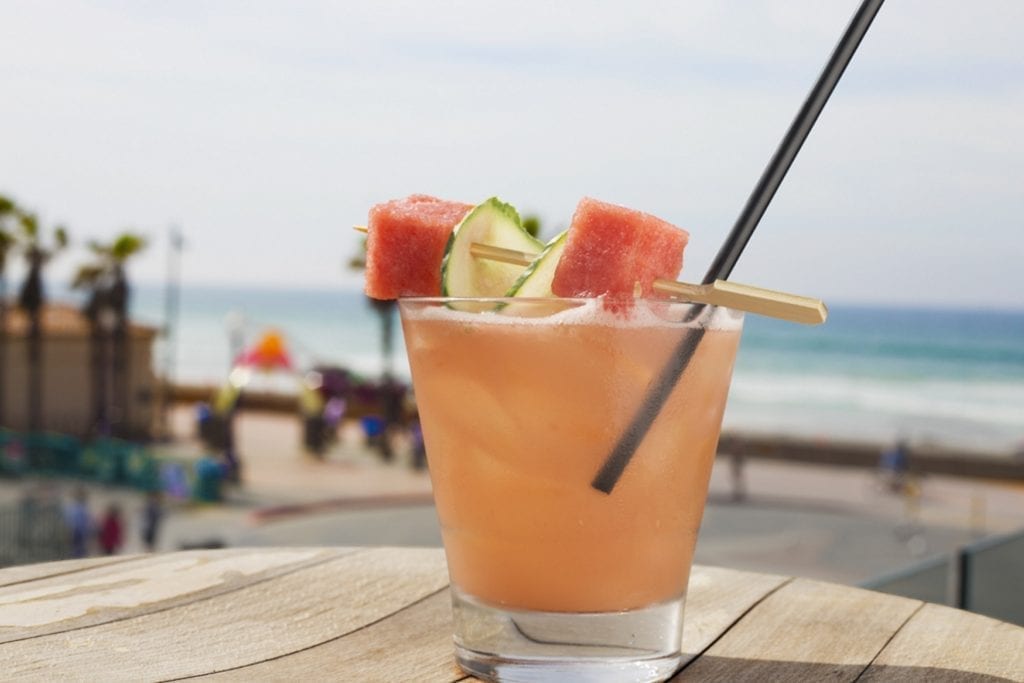 Get your beach breeze and have your tequila too at Bub's at the Beach, located in Pacific Beach. The El Fuego Margarita is a spicy favorite, as it's made withEspolón Tequila, housemade jalapeño pineapple syrup and finished off with a Tajin rim. Bub's also features The Caliente Mule – Ghost Pepper Infused Tequila mixed with jalapeño pineapple syrup, ginger beer, fresh lime and bitters. Bub's is known for their classic mules, so be sure to stop by and try this tequila-based specialty!
Keep the tequila train going at Mavericks Beach Club, another Pacific Beach hotspot for delicious cocktails. Sip on the Espoloma, made with Espolón Silver tequila, fresh grapefruit juice, salt and soda water. This light and refreshing beverage is just what you need on for National Tequila Day, and can also be enjoy all summer long.
North Park's French bistro, Et Voila is cooking up more than delectable French cuisine. Their cocktail menu is eclectic and inviting as well! With a wide variety to choose from, toast to National Tequila Day with the Tequila Mockingbird. This tasty treat is made with El Jimador tequila, orange curacao, agave, passion fruit and raspberry puree, along with habanero bitters for that extra kick.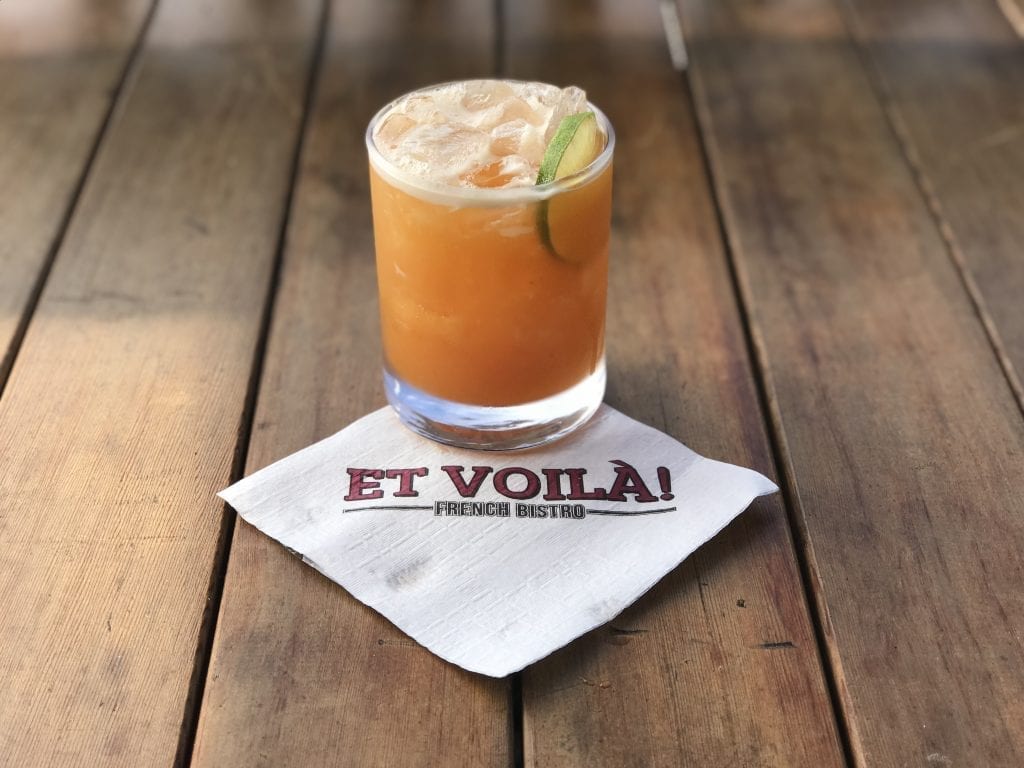 The Blind Burro, a vibrant eatery in East Village brings flavorful elements to every sip. One standout cocktail on their menu is the Caramelized Pineapple which consists of El Jimador Blanco, Triple Sec, Caramelized Pineapple, Fresh Lime, and a Salted Rim for $12, best enjoyed on the restaurant's outdoor bar.
Little Italy's Herb & Wood surrounds guests with its serene atmosphere and features cocktail and entree options that will not disappoint. For a twist on your traditional margarita, the Heat & Jalisco cocktail is crafted with Tequila, Grapefruit Juice, Red Bell Pepper Syrup, Lime, and Firewater Bitters, $14, and is sure to complement any entree you pair it with.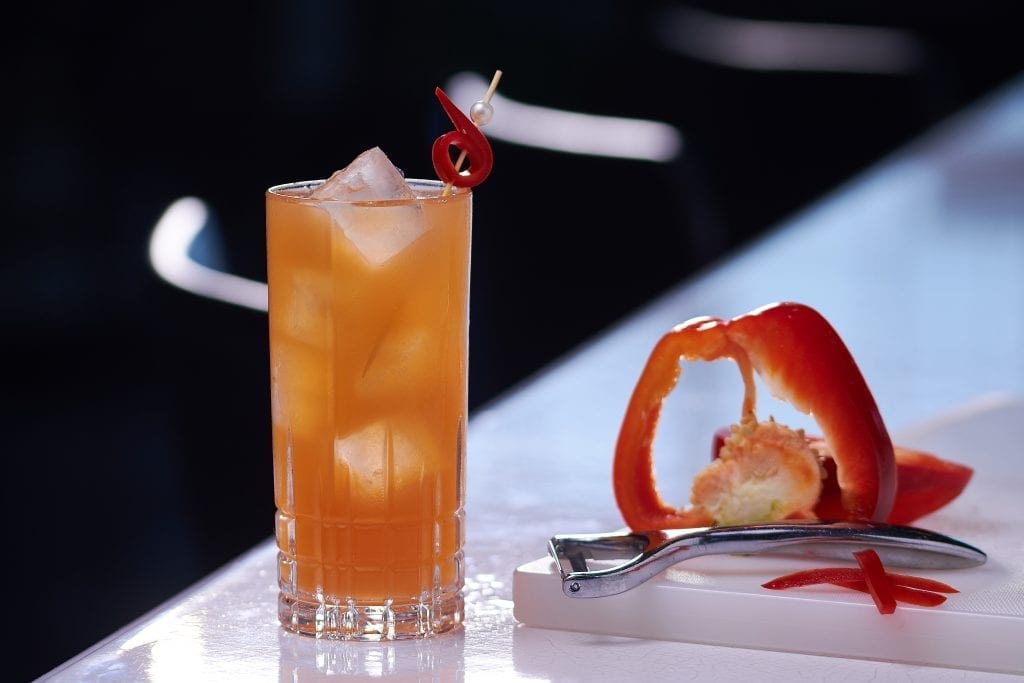 Madison on Park in University Heights knows how to amplify spirits while staying true to their unique flavors. Specifically, their Stone Stairs cocktail crafted with Frida Khalo Blanco Tequila, Celery Bitters, Giffard Pink Grapefruit Liqueur, and Lime, one cocktail you don't want to miss.
Barbusa in Little Italy offers authentic modern Sicilian cuisine and cocktails with a flare. Their Pera Piccante cocktail features Casa Noble Tequila, Serrano, Pomegranate Cube, Pear, and Lemon, and is a must while experiencing this popular Little Italy destination on National Tequila Day.