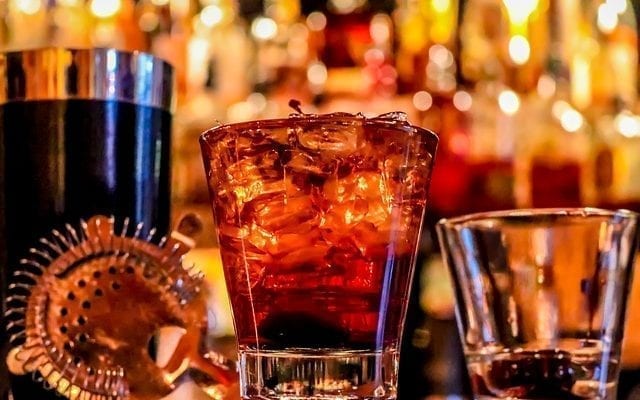 Drinking
The Best of San Diego's Speakeasies
By
|
Why go to a regular bar when you can transport yourself back to the prohibition era by heading to some of the finest speakeasies in San Diego? Enjoy a sophisticated atmosphere while sipping on handcrafted cocktails with your friends when you visit one of the locations.
Located in the Neighborhood restaurant, the Noble Experiment is accessible through a secret unexpected passageway. Near the bathroom there appears to be a wall of kegs piled on each other; they disguise the door that leads you to one of the coolest speakeasies in San Diego. The Noble Experiment provides an unparalleled experience when it comes to handcrafted cocktails – the bartenders create custom drinks based on your preferences. If you choose to visit, be sure to make a reservation exactly one week in advance by texting 619-888-4713.
The more hidden the entrance to a speakeasy, the better, and Vin de Syrah does not disappoint. Located beneath the Melting Pot in San Diego, you enter this subterranean bar through a winding staircase, making you feel like you just took a trip with Alice down the rabbit hole. Inspired by the lounges in New York's meatpacking district, Vin de Syrah offers an exquisite selection of cheeses, desserts, wine, and cocktails. Their wine list boasts over 100 different bottles, many of them esoteric selections you won't find anywhere else. Plus, you can enjoy your bites and drinks with live entertainment by jazz musicians, DJ's, and even tarot card readers and illusionists.

Expect to step into the past when visiting Prohibition League, as it's a place that upholds the standing tradition of speakeasies. A rigorous dress code is required, and cell phones are not allowed at the bar. All those who enter are expected to maintain an open mind about the cocktails they consume. The drinks on the menu are crafted with the finest ingredients and mixed by some of the most talented bartenders in all of San Diego.
This whiskey only speakeasy offers over 250 different bottles that are sure to impress even the most experienced of drinkers. Bar Three Piece is hidden behind the Seven Grand Whiskey Bar in North Park, and offers its patrons a place to enjoy a drink while listening to smooth jazz. With hardwood floors, dimly lit lanterns, and cozy booths, this fine establishment covers all bases for a top-tier speakeasy. Whiskey neat, over a hand cut ice cube, or an Old Fashioned is what this place does best, but they also offer lighter selections.
One of the more accessible speakeasies of San Diego, Polite Provisions is located next to Soda and Swine, and is open to all without a reservation. Their cocktail menu is diverse and accommodates all sorts of drinkers who prefer a variety of liquors and flavors. Their menu changes frequently due to seasonal availability of ingredients, so there is always something new to try.