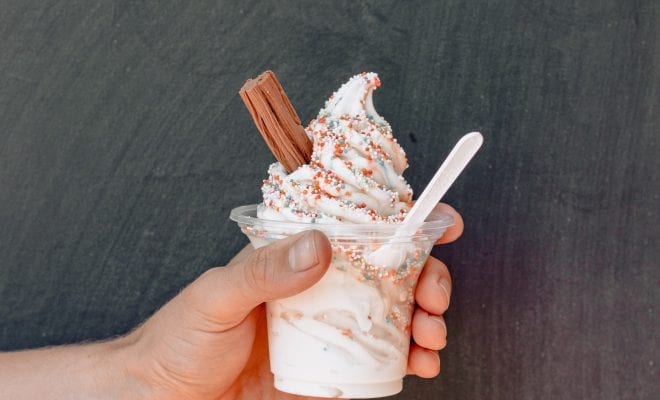 Dining
The Best Froyo in San Diego
By
|
Frozen yogurt is the perfect sweet and creamy treat that is both satisfying and guilt-free. For your next froyo fix, consider one of these San Diego spots.
Family owned since 1994, Rockie's has been serving up some of the finest froyo in San Diego. Offering more than 16 flavors, including classics like Strawberry and Peanut Butter, and more exotic choices like Pineapple Dole and Blueberry Pomegranate. In addition to delicious froyo, they also serve a variety of other frozen treats like smoothies, acai bowl, and milkshakes.
Offering customers an assortment of noteworthy frozen confections, Fiji Yogourt is a local favorite for all your froyo needs. They offer a surprising variety of flavor choices, along with dairy free options, unlimited toppings, and fresh fruit.
This is one of the best spots in San Diego for froyo if you like unique flavors. Yogurt World has flavors like coconut, lemon, taro root, and mango. For those who love loading up their froyo with toppings, you'll be pleased to hear that Yogurt World has an extensive selection of yummy treats that you can pile on.
You're not going to find a more trusted name in froyo than Yogurtland. This customer favorite works hard to bring the most authentic flavors to your cup. With more than 200 varieties to choose from, you're bound to find something you like.
Forglansers has been serving up froyo in La Jolla for more than 30 years, and their quality has never wavered. Expect excellent customer service, delicious froyo, and unlimited samples if you're indecisive like me.
Owned and operated by a local San Diego couple, this froyo spot takes pride in serving its customers top-notch products, with new flavors always being added. Don't be shy with the toppings either, so go forth and create your froyo masterpiece!