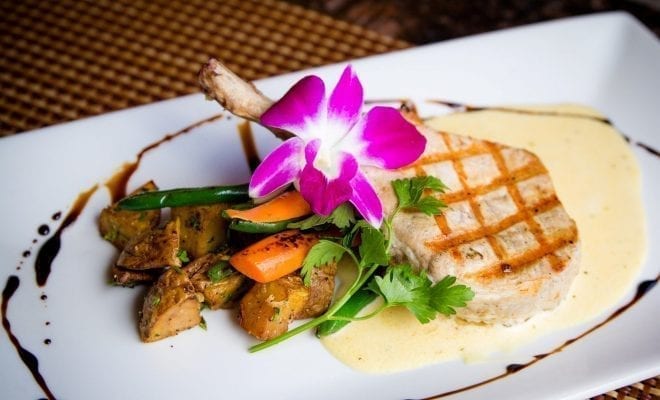 Dobson's San Diego Facebook
Dining
Take a Tour of Discounted Downtown Dishes during San Diego Restaurant Week
By
|
San Diego Restaurant Week is just around the corner, which means 8 days of incredibly delicious dining throughout San Diego County's culinary core! From Sunday, September 23rd, through Sunday, September 30th, over 180 restaurants throughout San Diego County will be dishing out exclusive prix-fixe menu options to introduce you to some of the best cuisines that Southern California has to offer. Of course, a place where food is known to continuously flourish is in the beloved heart of downtown San Diego.
With every type of taste you could possibly want, old restaurants and new, low fare to high-end dining—you can find anything you are looking for in Downtown San Diego. This makes San Diego Restaurant Week the perfect opportunity to explore the endless possibilities to satisfy your every craving. Looking for some temporary American cuisine? Step on inside Dobson's, a San Diego landmark where prominent guests have gathered for food and libations for over three decades. Situated within the beating heart of the Gaslamp, with a notable sense of classic coziness, both locals and visitors have made Dobson's a traditional go-to spot for lunch, dinner and cocktails. As the downtown area continues to change, Dobson's stained glass and plus furnishing will make you feel as if you're in an old-fashioned men's club. Stop by Dobson's this Restaurant Week for one of their world-renowned American-French dishes, with a 2-course lunch for just $20 and a 3-course dinner for $50.
Voted for a variety of awards dating back to 1996, including Best Service Award, Best Fine Dining, Best Persian, Mediterranean, Ethnic and International Restaurant, it is without a doubt that Bandar Persian Prime Restaurant will make for perfect dining experience in the Gaslamp Quarter during San Diego Restaurant Week. Bandar's Executive Iranian Chef brings the traditions of Persian cuisine to the table with fresh prime steaks, world famous chicken, lamb, seafood, vegetarian and classic specialties. Prepare for a luxurious meal with charbroiled meats combined with natural, local and organic produce. Bandar will be offering vegetarian options, world famous chicken and more on their 3-course lunch menu for $20 and 3-course dinner menu for $40 per person during San Diego Restaurant Week.
Spend some time on the beautiful Bayside waterfront in San Diego's beloved Seaport Village, filled with outdoor entertainment, shopping and unique eateries like Seasons 52 Headquarters. Known for sourcing ingredients at their peak of freshness, the chefs at Seasons 52 are on a year-round mission to serve you memorable dishes full of flavor. Offering a unique combination of American, California, contemporary, seafood, steaks and vegan options—Seasons 52 is sure to have something on their menu that will catch your eye and satisfy your hunger. Discover what's good now during San Diego Restaurant Week, where you can enjoy a 3-course lunch menu for $20 and/or a 3-course dinner menu for $40.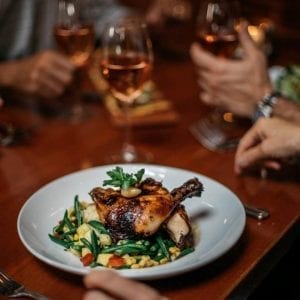 With tons of tasty opportunities, create Your Week to Remember with San Diego Restaurant Week. Participating restaurants will be offering three-course prix-fixe dinner menus for $20, $30, $40 or $50 per person and/or two-course prix-fixe lunch menus  for $10, $15 or $20 per person. Tickets are not necessary for this delectable week of discounted dining, but reservations are highly recommended! Visit SanDiegoRestaurantWeek.com for more information, including a list of participating restaurants, or to make your reservations in advance.
Plus, we are giving away gift cards to Seasons 52 Headquarters, Bandar Persian Prime Restaurant, and Dobson's Restaurants! Enter below to win!