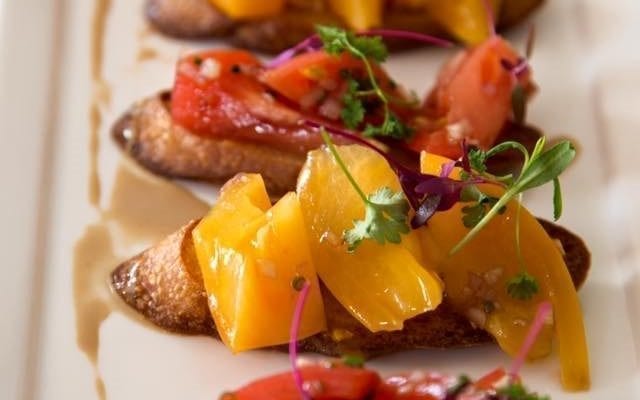 Credit: Bistro du Marché by Tapenade's Facebook
Dining
San Diego Restaurant Week is Here: Sept 23 – Sept 30
By
|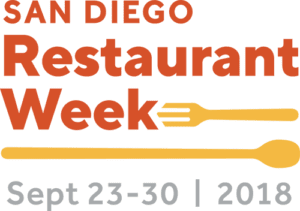 Our stomachs have been growling with anticipation for this delicious week to come so we hope you're hungry, because San Diego Restaurant Week has officially arrived! From Sunday, September 23rd, through Sunday, September 30th, over 190 restaurants throughout San Diego County will be dishing out exclusive prix-fixe menu options to introduce you to some of the best cuisine that Southern California has to offer. This means no matter where you are in San Diego, a new tasty opportunity awaits.
This is more than just 8 days of incredible discounts, "It's Your Week to Remember!" Treat yourself and those around you to a new experience. Did you know San Diego Restaurant Week offers both dinner AND lunch options?!
Spice up your work routine and take full advantage of SDRW by swapping your average everyday packed lunch with a two-course meal for either just $10, $15 or $20 per person. Used to playing the daily chef role in your home? Take some time off and feast on three-course dinners for just $20, $30, $40 or $50 per person. Not only can you enjoy your go-to spots for an unbeatable price, but you can also explore every flavor or type of food there is to offer in your neighborhood.
Why have peanut butter and jelly when you can have fine French cuisine? Luckily, there's ALWAYS something new to taste or experience at the French Market Grille. Indulge in "a little bit of France" with Old World-style hospitality and French bistro cuisine. French Market Grille relies on the freshest seasonal ingredients and prepares them with an imaginative flare to provide visitors with unique daily specials and a menu that changes with the subtleties of the season. Grab your friends and family and enjoy a lunch on the outdoor patio for $20 per person, or share a romantic evening with soft music in a cozy banquette for a three-course dinner at just $30 per person.
Named after La Jolla's popular Open Aire Farmer's Market, Bistro du Marché works closely with farmers to incorporate the finest local flavors into every dish with rigorous French technique, making this a must-stop during San Diego Restaurant Week. Bistro du Marché is based on the culinary concept of "bistronomie", a form of French cuisine that emphasizes the fusion of haute gastronomic expertise, seasonality, and the traditional "cuisine de terroir' found in bistros across France. For $50 per person, you can treat yourself to a full-French dinner experience that will make you forget you're still in San Diego! Owner and Chef Jean Michel Diot has taken his love of cooking in his mother's kitchen and turned it into carefully crafted cuisine that promises decadence in every bite.
During San Diego Restaurant Week, diners can unveil three courses of French flavors such as "Figues de Californie, Roties au Gorgonzola" for an appetizer (mission figs roasted, gorgonzola cheese, argula salad and peppery caramel), "Ravioli de Champignons, Sauce Porto & Truffes" (Bistro du Marché's famous mushrooms raviolis, reggiano parmesan, port wine and truffle sauce) or "Cote de Cochon a la Moutarde et Sauge" (organic pork chop,dijon grain moutarde and sage) for a maine course, and Profiterolles Glace Vanille & Grand Marnier ice cream with chocolate sauce for dessert. If that doesn't make your mouth water, we can garuntee one of the 190+ participating restaurants will have a menu for you that will!
With tons of tasty opportunities, create Your Week to Remember with San Diego Restaurant Week. Participating restaurants will be offering three-course prix-fixe dinner menus for $20, $30, $40 or $50 per person and/or two-course prix-fixe lunch menus for $10, $15 or $20 per person. Tickets are not necessary for this delectable week of discounted dining, but reservations are highly recommended.
Visit SanDiegoRestaurantWeek.com for more information, including a list of participating restaurants, or to make your reservations in advance.