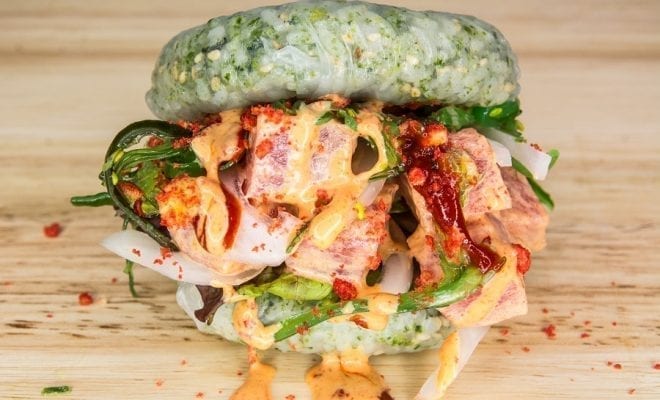 Dining
San Diego Poke Co. Opens in Normal Heights with New Menu Items (including a poke burger, yes… you read that right)
By
|
San Diego Poke Co., the popular poke vendor that morphed from farmers marketing favorite to fast casual restaurant after opening its first permanent post in Mission Valley one year ago, has opened up shop on Adams Avenue in Normal Heights just in time for summer – and with this new, larger location arrives an expanded menu and more ways to try one of the nation's top food trends.
The casual eatery was one of the first of its kind to open in San Diego following the rise of poke, a traditional Hawaiian dish centered on raw ahi tuna. Today, guests enjoy eight signature specialty bowls like The OG SD and Reel Bliss, or opt for made-to-order poke bowls featuring a choice of fish (tuna, spicy tuna, salmon, albacore and more) served over white or brown rice and under a variety of toppings and seven house-made sauces, including fan favorite Sweet Shoyu.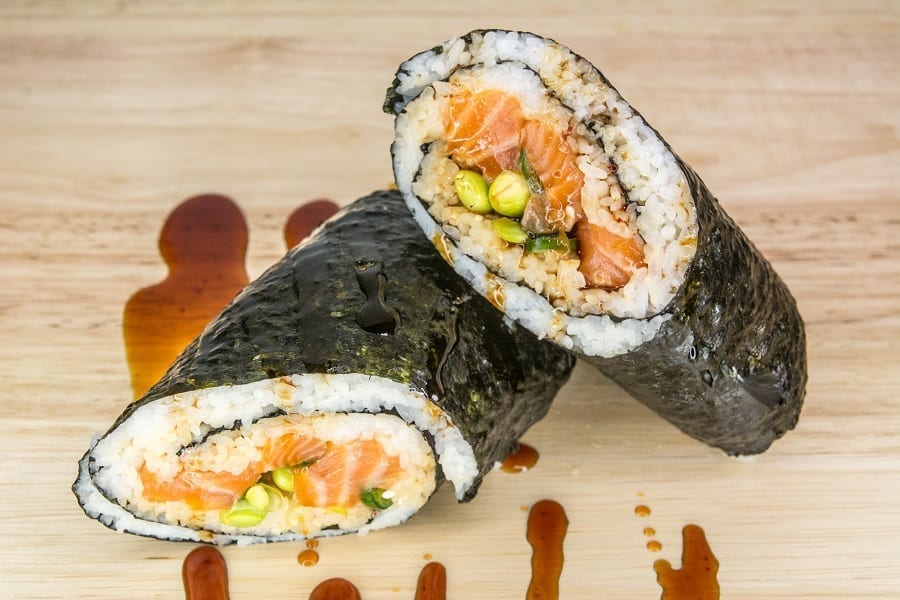 To complement its bowls, San Diego Poke Co.'s new Normal Heights location, opened end of June, has debuted four of its leading poke bowls as rice wraps. The OG SD is a can't-go-wrong classic choice, while the salmon-based Reel Bliss serves up sweet and spicy pineapple and peppers; meanwhile, the sushi roll-inspired California Love is an homage to California rolls, and the Off the Hook delivers heat with spicy tuna, serrano peppers and chili flakes.
SanDiego Poke Co. is also one of the few if only establishments in San Diego serving the novel poke burger. Opt for a little heat with The Oh-No Burger served on a Hot Cheetos rice bun, or the Spicy Tuna Poke Burger stacked with cucumber, mixed greens, avocado, crumbled Flaming Hot Cheetos and masago between a furikake mixed rice bun, then further flavored with house-made Oh No Sauce, a mild spicy blend of Sriracha, mayo and citrus with chili flakes.

To keep things cool, San Diego Poke Co.'s Normal Heights location has also debuted a trio of summery drinks, including Lychee Lemonade and Cucumber Lime Chia Fresca. Other specialty items include salmon wonton tacos, poke served on nacho style chips, ice cream sandwiches and authentic mochi ice cream flown in via overnight shipping from Hawaii.
Owner Yohei Umezu initially launched the company to fit the farmers market model in March 2015, first as a vendor at the Scripps Ranch Farmers Market, and shortly thereafter the Hillcrest Farmers Market, where San Diego Poke Co. quickly became a fan favorite for island-inspired items like poke bowls, wonton tacos and fried Spam balls.
In May 2016, San Diego Poke Co. opened its first brick and mortar location on Friars Road where Mission Valley meets Grantville. Following immediate success, the search for a second location began in late 2016 and the lease on the Normal Heights shop was secured by early 2017.
"I chose to expand into Normal Heights because I found the demographic appealing. Normal Heights reflects such a diverse ethnic population," said Umezu. "I was raised in Los Angeles where I was around a similar diverse environment, so I appreciate being around different people and cultures."
The new 1,500-square foot space on Adams Avenue features crisp white walls, wood and black accents and a tongue-in-cheek "I Got Poke'd in San Diego" neon sign near a selection of poke merchandise. Umezu called upon artist Chip Fasciana, whose work also appears at the Mission Beach Boardwalk, to contribute a black and white octopus mural to the eatery's interior. Opposite of that wall, an over-sized photograph of the historic Normal Heights sign ties San Diego Poke Co. closer to its new neighborhood.
"Growing up Japanese, seafood was part of my life. Family from Hawaii introduced me to the island style of seafood, poke, and from there I just fell in love with the fusion of flavor," said Umezu. "At the time I noticed San Diego was lacking poke restaurants, and I met quite a few people who had never tasted or heard of poke, yet they came to us for their first experience and loved it. Now, they're loyal customers."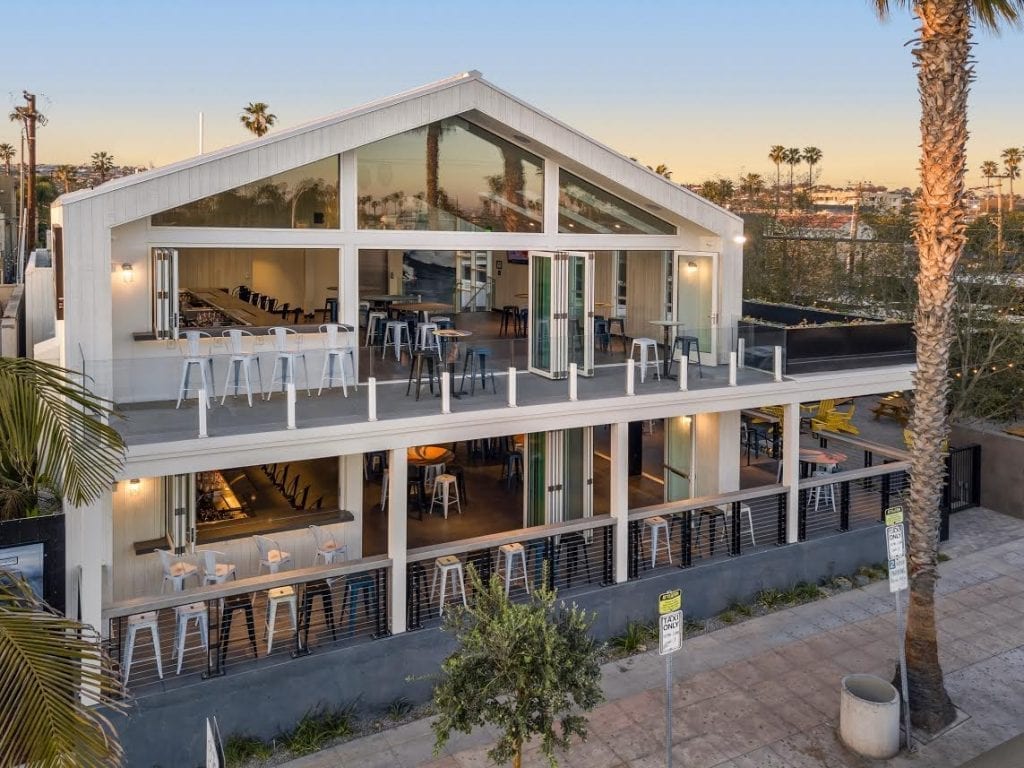 Catch a taste of San Diego Poke Co. at its two locations in Mission Valley and Normal Heights, as well as its pop-up presence at the weekly Hillcrest Farmers Market. The restaurants are open daily from 11 a.m. to 9 p.m. For more details, visit www.sdpokeco.com and socialize on Instagram at @SanDiegoPokeCo.
San Diego Poke Co. – Normal Heights:
3533 Adams Avenue
San Diego, CA 92116
619.501.5960

San Diego Poke Co. – Mission Valley:
10387 Friars Road
San Diego, CA 9212
619.584.4786