Courtesy of Himmelberg's
Dining
Rock N' Roll Style Eatery, Himmelberg's to Open in East Village
By
|
A new dining hot spot is popping up in the East Village neighborhood this month; Himmelberg's restaurant and bar will officially open its doors on March 25, 2019, bringing the community a vibrant rock n' roll style eatery offering fast-casual classic bar eats, pints and time-honored cocktails as well as a selection of healthy menu items.
The new eatery and bar is part of The Patio Group, which includes popular San Diego restaurants like The Patio on Lamont, The Patio on Goldfinch, Fireside by The Patio and more! Himmelberg's is dedicated to being San Diego's retreat from reality focusing on good food, drinks, live music and good conversation to honor friendships, like Joey Himmelberg, the namesake of the new restaurant and late friend of The Patio Group's CEO, Gina Champion-Cain.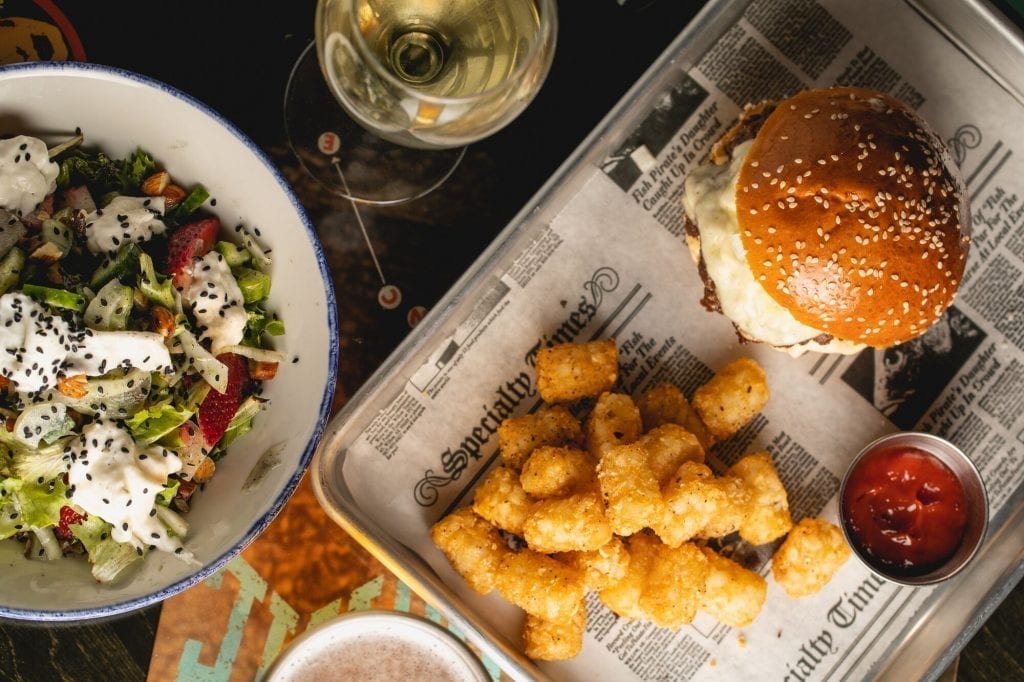 "Himmelberg's was created as a tribute to simpler times when your bar tab was affordable and bar-goers chatted over tasty food and drinks without the distraction of cellphones, giving everyone that warm and fuzzy Cheers vibe," said Hilary Rossi, Senior Vice President of Food and Beverage at American National Investments, a privately-owned real estate, hospitality and lifestyle company that owns The Patio Group. "Himmelberg's hopes to be that laid-back community gathering place where you can eat, drink, enjoy live music and get arguably the most affordable drinks in the East Village while reminiscing on your own version of the glory days. No matter your generation, there will always be a barstool for you to unwind."
The idea for Himmelberg's was born out of Joey Himmelberg's positive attitude and love of '70s and '80s music. Joey was a former senior project manager at American National Investments and a great friend of many – who passed suddenly in July of 2016 of a heart attack. Himmelberg's pays tribute to his spirit and bringing people together to celebrate his life.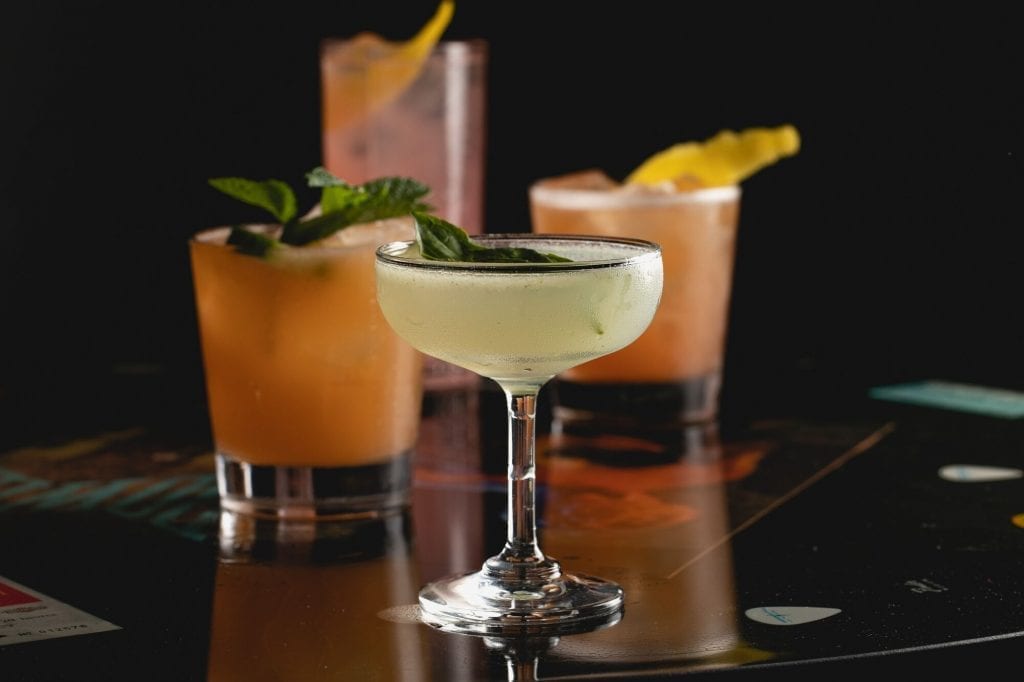 Himmelberg's prides itself on affordable, fast-casual bar eats and drinks as well as healthy food options for the 'healthy rocker'. Whether you are just dropping in for a quick bite or staying for the entertainment, all can dine in the upstairs dining area or utilize the grab and go counter for takeout. Bar-goers can get into the rock n' roll spirit and try the cocktails like the "Ginny Hendricks" or "Joey's Juke Box Hero." Also enjoy the original smooth citrus "Himmelbrew" unique to The Patio Group and brewed by local Mission Brewery.
Not only will the décor take you back to simpler times of music and fun, Himmelberg's will host live bands and entertainment on Fridays and Saturdays! Himmelberg's will also host 'Industry Night' on Mondays providing deals for people in the industry and 'Trivia Night' on Tuesdays. More programing and music nights will be announced soon.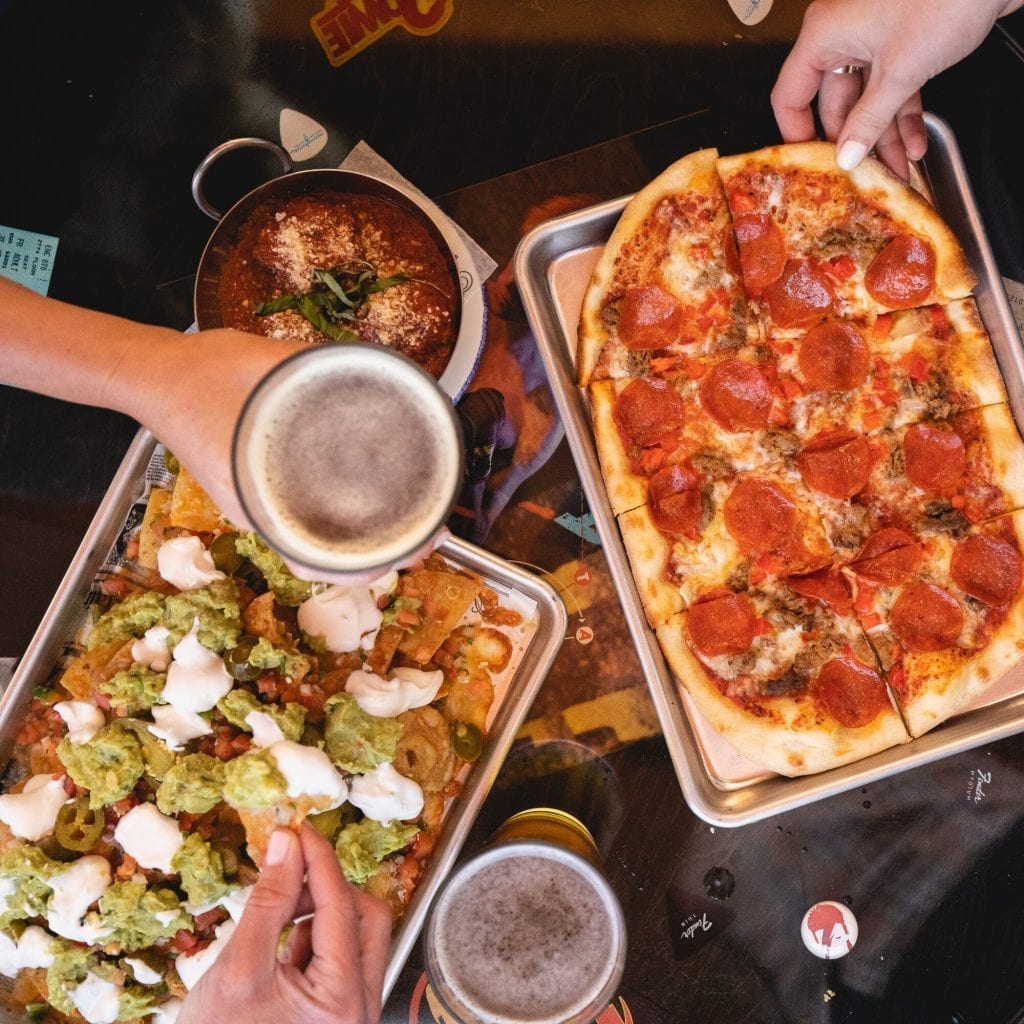 Stop in at Himmelberg's located on the corner of 10th and J Street in Downtown and let us know what you think! For updates on promotions and music line ups visit www.himmelbergs.com or follow Himmelberg's on Facebook and Instagram.