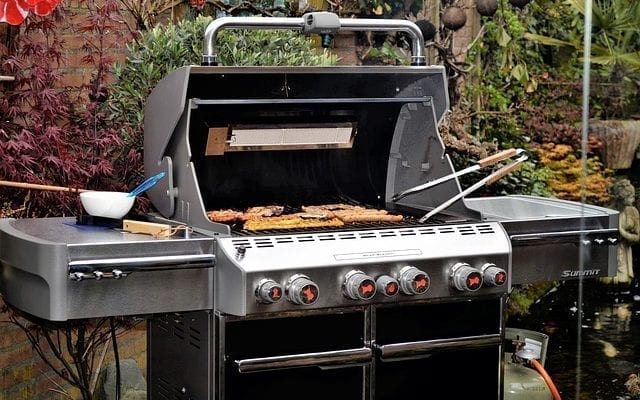 Dining
Tips for Pulling Off the Perfect Summer Barbecue
By
|
There's nothing like a nice summer day spent outside grilling with friends and family and enjoying each others company. Pulling off the perfect summer barbecue requires some skill, but I am here to guide you through it. Before you know it, you'll be hosting the best summer barbecue your friends have ever attended.
Keep it Simple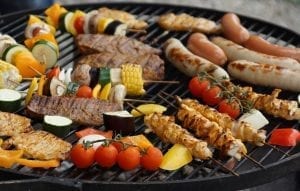 No legendary barbecue has ever been over-the-top with complicated recipes and too much variety. When planning your menu for your summer barbecue, stick to the tried-and-true advice of quality, not quantity. Pick one or two main dishes that you want the most, and focus on making those the very best they can be. Pair any meat with a simple veggie option, and you're ready to rock 'n' roll.
Prep the Day Before
While procrastination is habit to many of us, prepping the day before can help you breeze through getting your food cooked and plated for your guests. Marinate meats, chop vegetables, prepare any side dishes, and clean up your backyard. When you wake up in the morning, you will want to give yourself a nice pat on the back, because the hard part will already be done.
Create a Signature Pitcher-Served Drink
No summer barbecue is complete without some ice cold drinks to go along with your meal. You should definitely have the usual water, soda, and beer options for your guests, but having a special drink guests can pour themselves gives your barbecue a nice homely touch. Like your menu, I suggest you keep the recipe simple, and be sure to keep plenty of ice on hand. Here is some inspiration to help you choose the best drink for your guests.
Crank Up the Music
The atmosphere of a summer barbecue is created with good company and good food, but a little music is what will keep the mood high and the vibes right. Set up an upbeat playlist with music that will liven the party, but keep the volume at a medium. You don't want the tunes to cut into your conversation with your guests.
Make Sure the Buffet Table Is Accessible
Once the food is ready, you want to make sure your guests have easy access to fill their plates, be able to get utensils and napkins. Place serving spoons and tongs next to the dishes, place napkins and utensils at the end of the table, and have a separate area for condiments. This will ensure the buffet line moves smoothly, and you can get to eating and entertaining your guests.
Have Games Set-Up
Providing some low-key games for your guests to enjoy is a good idea to keep your guests entertained. Horseshoes, bocce ball, croquet, or anything else you might think would be fun will add to having a phenomenal summer barbecue.  
Dessert to Top the Night Off
Ice cream is the quintessential food for a perfect summer dessert, so why not have a make-your-own sundae bar? Sundae bars are easy to set up, and give your guests the chance to make their delectable creations. Just be sure to have a solid selection of toppings and syrup, that way everyone can top the meal off completely satisfied.