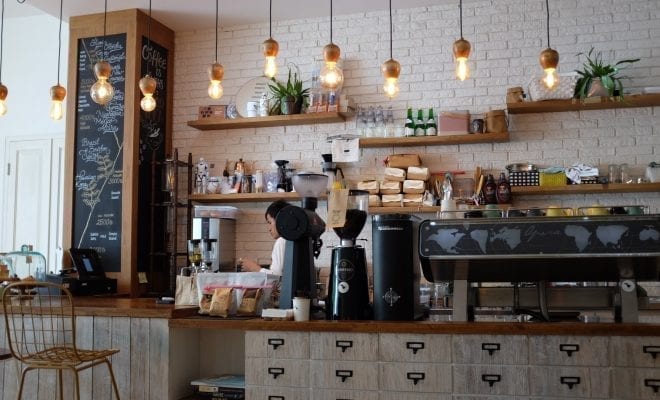 Dining
Hidden Gems for Food, Coffee, & Drinks
By
|
San Diego is full of culture, art, and amazing food. With so many choices, it can be overwhelming to search through Yelp for something that is unique and maybe undiscovered. Although these gems may not be 'hidden' to all, we thought we'd share these off-the-beaten-path locations that have made us smile.
Food
This Italian-themed restaurant offers an inviting atmosphere for a date or girls night. Every day from 4-6PM they have a happy hour that includes half off salads, starters, and $5 glasses of house wine. Come early for a cozy seat next to the fireplace, or grab a high table by the window and be whisked away by the Venetian atmosphere. The restaurant is split in half, with traditional table seating, and a bar and high top seating area. The area can also be rented out for weddings and catering, bringing a cultural experience to your next event.
Grill your own meat at this dimly-lit bar and restaurant that has been around since the 1950's. Inside you'll find neon marquis lights, deep red carpet and tones, classic photos and wallpaper, and a piano. Bring your ID because even in the daytime, this Turf Club is exclusive for folks 21 and up. Order a raw piece of top sirloin, skirt steak, or chicken kebab and cook it to your own perfection. Their cooking tip: "A rare steak or burger will feel like your cheek, medium rare like your chin, medium like the tip of your nose, and well done like the bottom of your shoe."
Coffee
You can tell by looking at the architecture and trees surrounding this cafe that it is created to be a welcoming and peaceful place. The Yellow Deli has different locations around the country, run by communities of people trying to live a Utopian life. Feel the love in the preparation and fresh ingredients, and experience this gem that is meant to facilitate space for friends to gather. Another plus? This cafe is open 24 hours a day, for 5 days out of the week–so come early and stay late, they won't mind! We'd recommend trying a yerba mate latte if you're looking for that caffeine pick-me-up.
Park on the dirt path next to a barn before stepping inside this cottage-style coffee shop. The "living room" quarters include an outdoor patio, first floor arm chairs, and a secluded upstairs table area with access to windows to look out onto the neighborhood. Unlike other coffee shops, this cafe comes with a full kitchen. Hunker down with a fixing of delicious food while sipping down the coffee you need to get through your remote work day.
Drinks
Okay, it's hard to call anything Downtown 'hidden', however we wanted to make sure you knew about this special underground cocktail and charcuterie haven. With outdoor declining steps next to the entrance of the Melting Pot, this New York-inspired lounge offers a unique vibe to the Downtown scene. Find your way through the hidden door and step inside for live jazz and ambiance music, unique spirits, and of course wine. Featured wines are just $6 during happy hour and $3 during "happiest hour." Make an excuse for a night out on the town.
This bar has almost the complete opposite feel of Vin De Syrah, but is equally as amazing. Although the outside may not look like a whole lot to brag about, this Mexican dive bar has been discovered by some looking for a bar that's out of the norm. Feel like you are south of the border, with blaring music, cheap tacos, and affordable beer. If you are looking for a night that takes you away from the craft bar scene, this is your place.
This prohibition-style bar is literally hidden. Head to Neighborhood for a beer and bite, and when you're ready, head to the back of the space. Go past the bathrooms and lean on the unassuming kegs in the back. Voila! You've found arguably one of the best craft cocktail bars in the city. Tip: put your name in when you get there. While you wait you can enjoy some of Neighborhood's dining and drinking options (but beware, you can't take the drinks back with you when your table is ready).