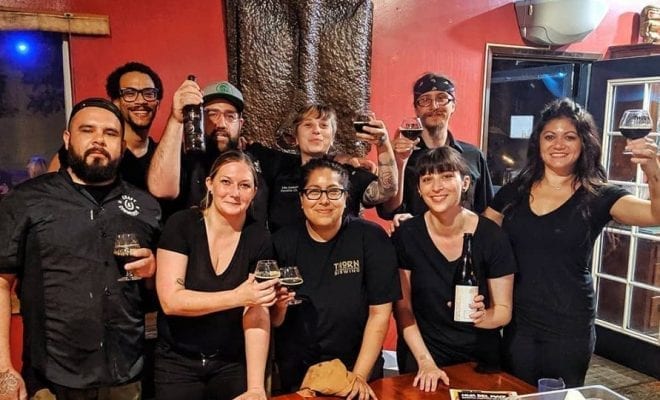 Dining
Golden Hill Pop-Up at Krakatoa: Hija Del Maiz's "An Ode to New" Menu
By
|
Back by popular demand, Krakatoa invites Taste Venture Tours, Hijas Del Maiz and Newtopia Cyder to take over their venue for a second pop-up dinner series on Monday, August 5th at 6:30 p.m. The dinner theme, "An Ode to New," features a menu created by chef Lety McKenzie and chef Dominique Chanelle Cancio.
Featured dishes are the chefs' take on how a new style of cooking has influenced and elevated the creative aspect of their careers using quality, local, sustainable and organic ingredients.
"An Ode to New will still draw flavors connected our roots, but we also wanted to work with unique flavors and gluten-free ingredients that complement the ciders," says chef McKenzie.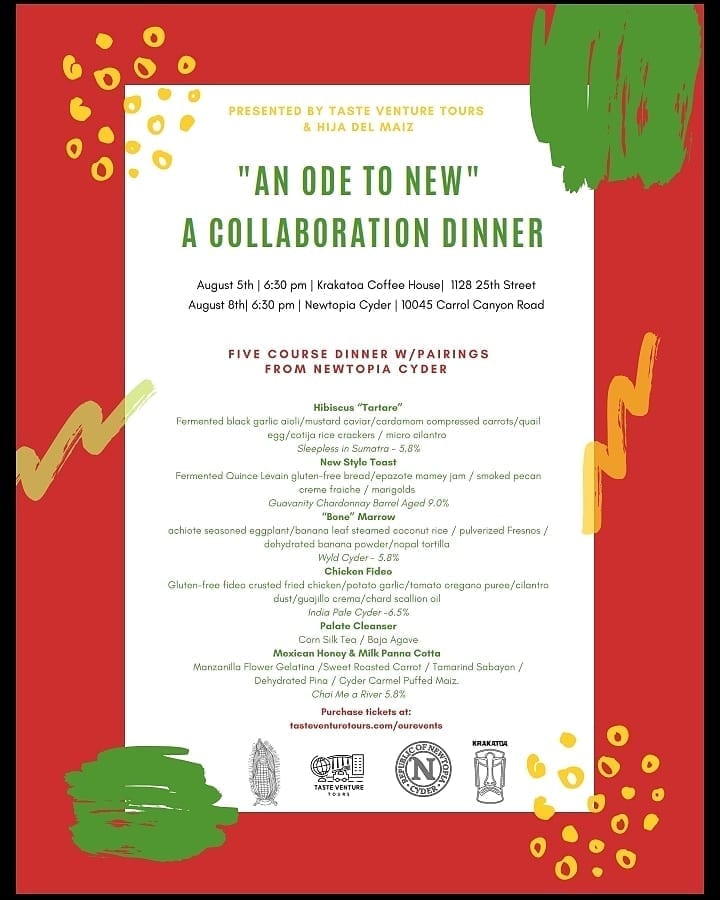 Nestled between Jaroco Market and the famous Turf Club lies Krakatoa. This spot serves amazing potato salad and sells mimosas for about $3 bucks, among other items. But next week, diners will enjoy gluten-free dishes such as chicken fideo, new style toast and "bone" marrow made with achiote seasoned eggplant. 
Hija Del Maiz and Taste Venture Tours are presenting this second dinner in a series of unique pop-up collaborations.
Join chef Lety and chef Dominique in an intimate, five-course dinner with beer pairings August 5th at Krakatoa, located at 1128 25th Street. Tickets can be bought via Taste Venture Tours. Come eat, drink and hang out in Golden Hill – you'll love it.
If you can't make it on the 5th, head to Newtopia Cyder on August 8th for another opportunity to dine with these fantastic chefs! Tickets available here.