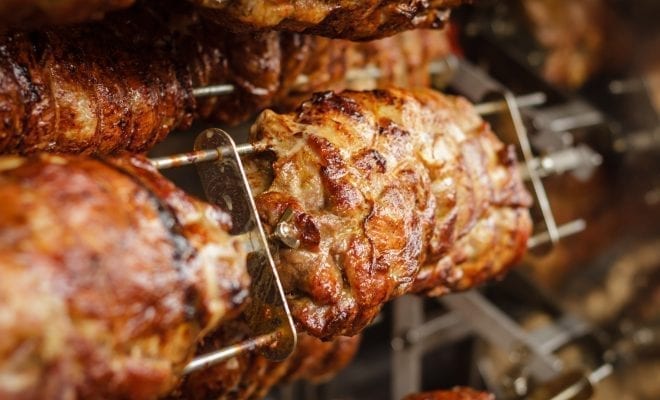 Dining
Get Your Hands on the Best BBQ in San Diego
By
|
Summer day's mean beaches, soaking up the sun, and eating the best BBQ you can find. San Diego has an endless amount of delicious BBQ that will make your taste buds tingle with flavor, and we're giving you the inside scoop on where to get your fix for your BBQ craving.
People travel from all over just in hopes of getting a taste of Phil's BBQ. With a perfected menu that hasn't changed in twenty years and the most amazing BBQ sauce, there's no way you'll want to pass up eating here. Only two people know what is in this secret BBQ sauce, and this popular food joint is always busy with hungry guests. Try the pulled pork sandwich or baby back ribs to fulfill your veracious appetite.
Start your meal off with a Cheese Spud starter or a BBQ Meat Sampler. With anything from hot sandwiches, amazing appetizers, and ribs, this place has it all. The American BBQ joint will have you feeling full and satisfied. Bring the whole family out for a traditional American BBQ meal and enjoy the quality time.
This Korean BBQ buffet is one of the best in San Diego. From ribs to frog's legs, it's time to take your eating habits to the next level and step outside your comfort zone. You will receive large portions and a menu filled with excellent selections. Whether you want spicy food, meat, or veggies, there is something here for everyone, and every BBQ craving.
This restaurant offers slowly cooked and smoked BBQ. Along side their extensive food menu, is a remarkable beer menu. Every meat dish is slowly cooked using oak and hickory, which means you're getting the best quality. Happy hour is every day from 3pm-6pm with $4 draft beers and half off on selected food items. Come be a part of the fun and gain an experience that will make you want to eat BBQ every day.
This authentic BBQ joint is set in a Western Style saloon and has slowly cooked meat items that bring natural flavors to every dish. They have astonishing gourmet side dishes that will compliment your pulled pork sandwich wonderfully. The pork and brisket is smoked for over 11 hours, which means flavor is potent. Come join them for a night of fun, and receive free ice cream and balloons for children, and free bones for dogs. (yes, your furry four-legged friends are welcome!)
This southern BBQ establishment will bring flavor to your life and to your taste buds. Chef Mark Milwood's brings his southern roots to every dish made. The pulled pork and delicious mac and cheese scent fill the restaurant, and tastes even better. Everything here is made from scratch, providing the most authentic taste and best product.
Come join these family style BBQ joints for the best experience San Diego can give you. Bring your family out for a good time, and an even better meal.