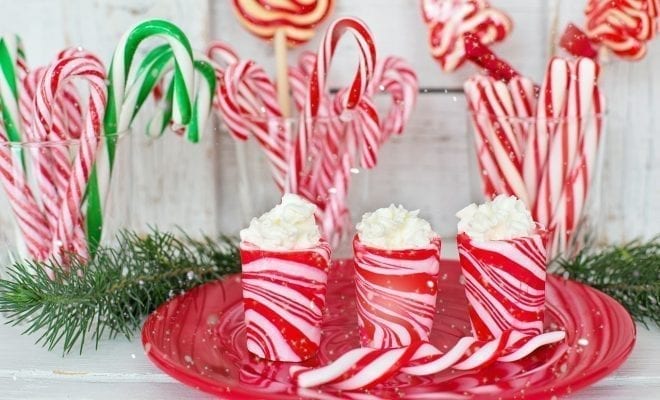 Dining
Amazing Peppermint Recipes for Your Next Holiday Gathering
By
|
Peppermint is a staple of the holidays, so why not impress your friends with your cooking skills by using one of the amazing peppermint recipes. Let us know how they turn out!
Peppermint-Chocolate Lava Cakes
Prep time: 30 min
Serves: 4
Ingredients:
1/2 cup butter, cubed
4 ounces bittersweet chocolate, chopped
2 eggs
2 egg yolks
1/3 cup sugar
1/2 teaspoon peppermint extract
1/8 teaspoon salt
1/4 cup all-purpose flour
Confectioners' sugar
Directions:
Preheat oven to 425°. In a small saucepan, heat butter and chocolate over low heat until properly blended. Once done, stir, then transfer mixture to large bowl.

Add eggs, egg yolks, sugar, extract, and salt to chocolate mixture and mix well. Stir in flour, then pour mixture into 6-oz. Custard cups

Place cups on baking sheet then bake for 10-12 minutes until thermometer reads 160°.

Remove, let stand for 1-minute, then lightly dust with confectioners sugar and enjoy!
Frozen Peppermint Delight
Prep time: 25-minutes + freezing
Serves: 15
Ingredients:
1 package (14.30 ounces) Oreo cookies, crushed

1/4 cup butter, melted
2 containers (1-1/2 quarts each) peppermint ice cream, slightly softened
1 carton (12 ounces) frozen whipped topping, thawed
Hot fudge ice cream topping, warmed
Crushed peppermint candy
Directions:
In a large bowl, combine cookie crumbs and butter. Press mixture into an ungreased 13 x 9-in. Dish. Spread ice cream over crust and top with whip cream. Cover and freeze until solid.

Before serving, drizzle with hot fudge topping, and sprinkle with some peppermint candy.
Peppermint Kisses
Prep time: 20 min + 1-1.5 hour baking time
Serves: 3 dozen
Ingredients:
2 large egg whites

1/8 teaspoon cream of tartar
1/8 teaspoon salt
1/2 cup sugar
2 regular-size peppermint candy canes (one green, one red), crushed
Directions:
Place egg whites in a medium bowl, and let sit at room temperature for 30 minutes.

Preheat oven to 225°. Add cream of tartar and salt to egg whites and beat until foamy. Gradually add sugar to mixture 1 tablespoon at a time, beating on high. Continue to beat until mixture is stiff and glossy peaks form.

Cut a small hole in the tip of a pastry bag, and transfer egg white mixture to bag. Pipe in 1-inch cookies 2-inches apart onto parchment lined baking sheets.

Sprinkle with red and green peppermint.

Bake until firm but now brown. Let cool completely before eating.