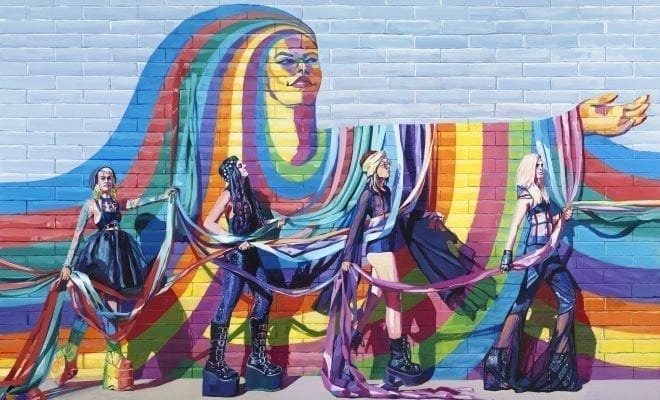 Arts
San Diego-Based Artist, Sarah Stieber, Encourages Women to "Follow their Goddess" with New Series
By
|
Earlier this year, women from around the world marched together to advocate legislation and policies regarding human rights. Deeply moved and inspired by this event, San Diego-based artist Sarah Stieber created "Rainbow Ribbon Magic," a vibrant series that portrays real creative women – from business owners to musicians – who are driven, self-aware and who pursue their creative passions wholeheartedly, in hopes of inspiring other women to follow their dreams.
Using Stieber's unique painting style of Electric Realism, this series aims to inspire women everywhere to see themselves reflected in the powerful creatives depicted in the series and to take action to live their most expressed and authentic lives. Stieber believes that all people are capable of optimistically and enthusiastically working towards their desires, or as she calls it, to "Follow Your Goddess." In the paintings, a theme of ribbons is present – evoking a sense of energy expanding out to the world and serving as an inspirational metaphor for how each individual chooses to express herself.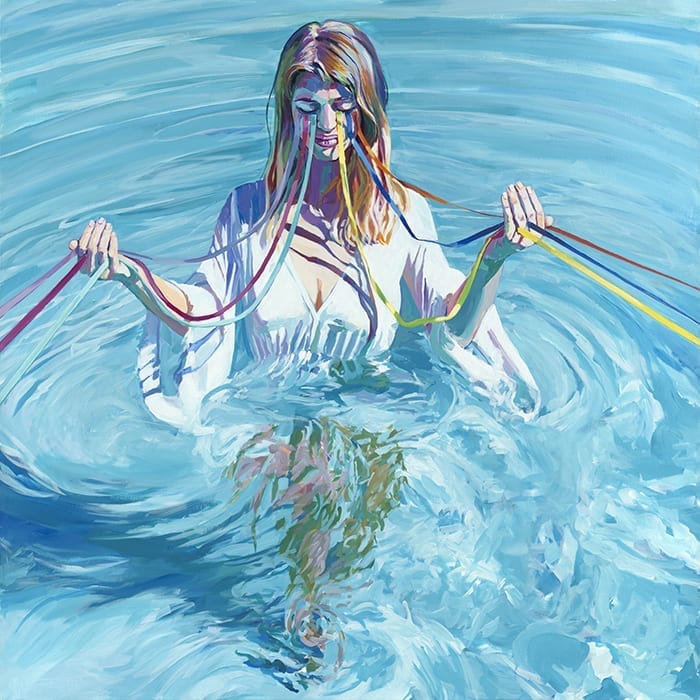 "Rainbow Ribbon Magic" spans multiple artistic mediums in service of sisterhood and creative empowerment through collaborative installation, film and dance.
These paintings don't just represent, but scream the magnificence of their inspiring subjects and celebrate the power of their creation. Stieber's work is a kaleidoscope to her world of wishful seeing, magnifying the human experience with dazzling color too often hidden in plain sight.
Stieber created the centerpiece paintings for Courtyard Marriott San Diego and Springhill Suites by Marriott in Oceanside. Her artwork was spotlighted at the "San Diego Dreaming" exhibition at the Oceanside Museum of Art and she was featured during Art Basel at Spectrum Miami in 2017, 2016, and 2014. Stieber was awarded "Best in Show" at La Jolla Art Festival, and was the featured artist of Art walk San Diego 2016. Publications include a "One-on-One" with the San Diego Union-Tribune and front cover features in the San Diego Downtown News, San Diego Uptown News, San Diego Daily Transcript, San Diego CityBeat, San Diego Reader, and Bogamia Art and Fashion Magazine, Miami. Stieber has appeared with her paintings on the CW6, FOX5, and NBC news.
For more information about Sarah Stieber please visit www.sarahstieber.com, find her on Instagram @SarahStieber and check out this video to learn more about the "Follow Your Goddess" Movement.