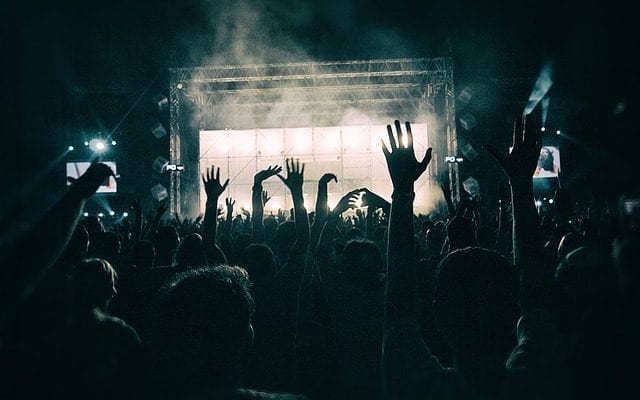 Entertainment & Events
Upcoming Music Festivals in California
By
|
Coachella came and went, kicking off the music festival season, but many of the big names who performed then are taking the stage again. Check out the upcoming music festivals that feature some of the industry's biggest names. With insane production, fantastic line-ups, and plenty of opportunities to lose yourself in the music, don't miss your chance to attend other music festivals we know you'll love to experience. 
August 10-12 – Golden Gate Park, San Francisco
Price: $375 for 3-day pass, $149.50 for a single day
Definitely the highlight music festival taking place in Northern California, Outside Lands happens the middle of San Francisco and brings with it all the vibes of a California festival. The lineup is always top-notch, with this year's festival bringing the likes of Florence + The Machine, Bon Iver, and The Weeknd. This is a 3-day festival, so be sure to plan your trip accordingly if you decide to go.
September 14-16 – Del Mar, San Diego
Price: $279 for three-day, $139 for a single day pass
Returning to the Del Mar Racetrack, Kaaboo will be hosting their fourth year in San Diego. The lineup features a diverse range of talent, including rock & roll, hip-hop, EDM, and even comedy acts. This three-day festival also features local artists work showcased around the festival grounds, and on-site vendors will be crafting up delicious cocktails and bites, along with some of the best breweries serving up ice cold craft beer.
September 29-30 – Waterfront Park, San Diego
Price: $135-$155 for two-day pass
Happening at the gorgeous Waterfront Park, CRSSD festival brings together some of the very best in electronic music together for two days of fun in the San Diego sun. With three stages serving up high energy grooves paired with all sorts of craft beer vendors makes this festival one you won't want to miss.
September 28-30 – Doheny State Beach, Dana Point
Price: $279 for three-day passes, $99.75 for one-day passes
Who doesn't want to spend a weekend one of the most beautiful beaches in all of San Diego while jamming out to some rad tunes? If this sounds like something you'd like, Ohana Fest is where you'll want to be. A portion of the proceeds for Ohana will go towards to the San Onofre Park Foundation, a non-profit working to develop, preserve, and enhance California's stunning coastal parks. Massive bands like Switchfoot, Young The Giant, and Mumford & Sons will be playing, so don't miss out on your chance to experience this awesome festival!
October 4-7 – Tree Lake Campground, Joshua Tree
Price: $180 for 4-day pass
This family inclusive festival that revolves around creativity, community empowerment, and arts education for all ages. The music is diverse and eclectic, and the overall experience focuses on providing an atmosphere that fosters for social interaction and an overall positive life-changing experience.
December 29-January 1 – South Lake Tahoe
Price: $249 for three-day pass
I promise you there isn't a more unique festival out there when it comes to Snowglobe. This 3-day EDM festival is the place to be for your New Year's Eve celebration. Experiencing a music festival in the snow with near-zero temperatures while all bundled up in Winter gear may seem weird, but it is one of the coolest experiences you could ever have. Each year Snow Globe has exponentially improved their festival, and with an updated location with more room for fun in the snow, you and your friends have to check it out for yourselves.