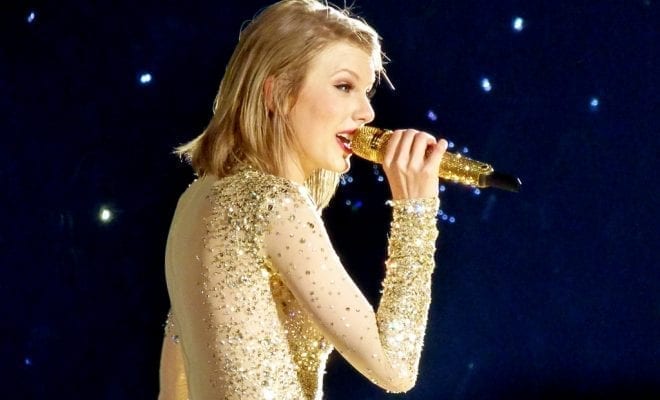 Music
Taylor Swift's New Music Video
By
|
After listening to Taylor Swift's new song, 'Look What You Made Me Do,' it was evident that she is going down a much different and darker path than ever before. Last night on the MTV Video Music Awards, Swift dropped the music video for her new song and reaffirmed that the old Taylor is no more.
From the very beginning, a grave reads, "Here Lies Taylor Swift's Reputation," and a dead Swift crawls out of the grave. A few seconds later, Swift appears in a diamond filled bath tub as she glows in the same dress she wore for her "Out of the Woods" music video, thus demonstrating a clear juxtaposition between the old Taylor and the new.
In a later scene, Swift sings, "I got stronger, I got hotter, in the nick of time," as snakes slither around her and even pour her a cup of tea. In another scene, Swift is wearing a revealing orange jump suit as she swings recklessly in an oversized gold bird cage. In another, paparazzi are taking pictures of Swift holding a grammy after she crashes her car.
During the last, and possibly the most exciting, minutes of the music video, the dozen variations of Swift's past are bickering with each other. "Oh, stop acting like you're all nice. You are so fake," the Taylor from the 'Red' album tells the Taylor of the 'Fearless' album. Another Taylor then states, "There she goes playing the victim again."
Although Taylor is making a point of turning a new leaf and is attempting to build a new reputation with this song, parts of this music video seem petty. Rather than mocking herself, she makes passive aggressive jabs at other celebrities and comes off as somewhat childish.
This is the first song from Swift's new album, "Reputation," which will officially be released on Nov. 10.